Welcome to the Second Skin Garage,
where we feature YOUR projects!

Welcome to the Second Skin Garage,
where we feature YOUR projects!

Are you someone who likes to drive with the volume on your stereo turned up, but would rather hear the music instead of your car? Are you restoring an old vehicle and are concerned about driving at highway speeds in a box of metal? If so, one of the things you're going to want to consider is soundproofing your car.
However, when doing your research, you'll find that there are numerous methods available. The first key step is to stop the metal panels from vibrating and rattling. If you've been researching how to do this, you've likely come across what looks like several different terms. Some people talk about deadening, while others damping or dampening. What's the difference between these methods?
If this is your first time here, prepare to be blown away by the talent and creativity of Team Second Skin. After over 20 years soundproofing every sort of vehicle you can imagine, the #1 thing that makes working here so awesome is YOU. YOUR projects. YOUR builds. YOUR crazy stories.
In honor of that awesomeness, we've devoted an entire section of our website to the amazing projects done by Team Second Skin. Whether it's a car, a boat, a truck, a semi truck, a sprinter van, a mobile recording studio, a plane, a sink, a dishwasher, your garage door, some furniture – whatever. We want to see it, and we want to show it off. So don't do something awesome and then hide it away! Share it so you can inspire us all to do that next bigger and better thing!!
How to Submit Your Project
STEP 1: Send us your work via one of the two options below.
Option 1: Submit your photos through our automated review portal. To get to the photo upload screen, you'll need to leave a review first. This is a great option if you'd like to see the description of your project (with photos) included as one of the reviews featured on the website.
Option 2: Submit VIDEO or PHOTOS through the website. Use our easy upload tool to drag and drop your submissions to us. We'll whisk them away to a queue for someone on Team Second Skin to take a look!
STEP 2: We'll review your submission for approval.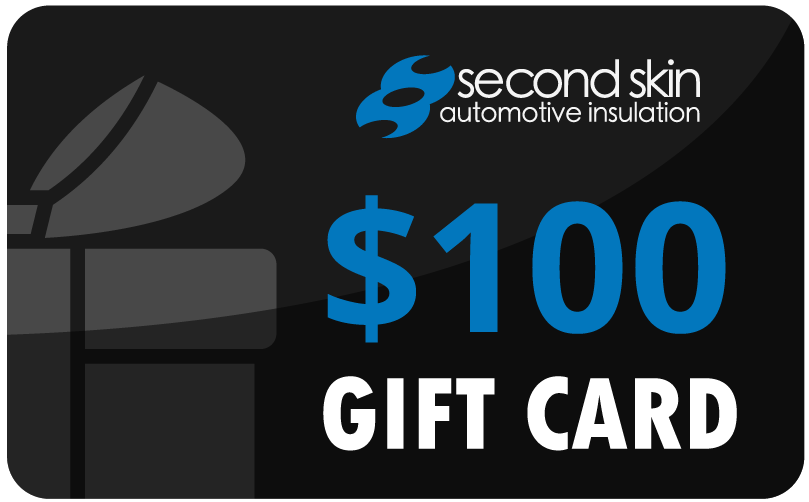 The exact prizes change from month-to-month, but there's always some gift cards and Second Skin swag to be won. Any approved entry is eligible for all prizes.
We've been known to give multiple submissions to anyone who knocks our socks off with their entry.

Winners announced every month!
STEP 3: Follow us on social media to keep track of this month's prizes and see your project shared.