Polaris RZR Turbo 900 Sound Deadening Video
2014 RZR Turbo 900 Sound Deadening
Builder: Steve Meade
Type of Project: Door Upgrades
Products Used: 13.5 Sq Ft of Damplifier Pro Sound Deadener (All 4 Doors)
What to Watch for: Steve does a before and after drive showing the difference that a Damplifier Pro Door Pack has on his RZR's noisy doors. Damplifier Pro completely changes the vehicle's sound, and now Steve gets to show off the doors every time he takes the RZR out to play!
2017 F250 Sound Deadening
Builder: Steve Meade
Type of Project: Door Speaker Upgrade
Products Used: 16 Sq Ft of Damplifier Pro Deadener (All 4 Doors), Speaker Tweakers (Set of 4)
What to Watch for: Steve rolls the deadener tight onto the door and then cuts out the speaker hole with the utility knife to get the perfect fit without having to trace a template.
Featured Build: Polaris Titan Sound Deadening
2019 Polaris Titan Sound Deadening
Builder: North Dakota State Clean Snowmobile Challenge Team
Type of Project: Annual competition to quiet down a snowmobile
Products Used: 27 Sq Ft of Damplifier Pro Deadener, 2 gallons Spectrum Liquid Deadener, 18 Sq Ft of Luxury Liner Mass Loaded Vinyl, 8 sqft of Mega Zorbe Melamine Foam, 16 Sq Ft of Thermal Block
What to look for: NDSU team strategically uses butyl to stop vibrations and strengthen panels. Spectrum is applied to the core body of the sled and also to the skis to further reduce those structural vibrations. The team then installs Luxury Liner on top of the Damplifier Pro,below the seat, and even on the side as a skirt like you'd see on a military tank.
Check out their Instagram to see more build photos. We look forward to seeing your future adventures!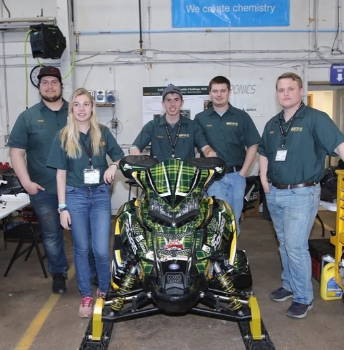 North Dakota State University SAE Clean Snowmobile Challenge 2019-2020 Team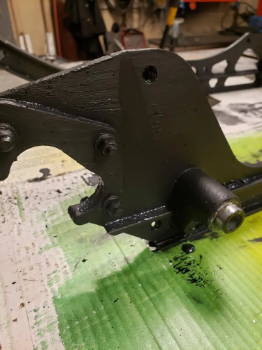 Polaris Titan chassis after being sprayed with Spectrum liquid sound deadener. The team started with a POR-15 primer before applying (3) 1mm layers.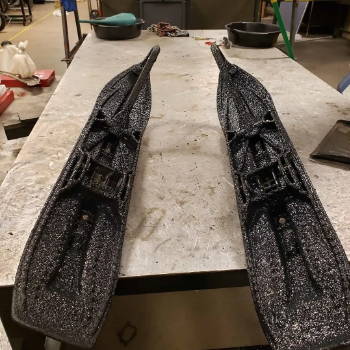 A nice application of Spectrum liquid sound deadener sprayed onto the skis. The team reported back that this dropped the ski noise down noticeably. Any Spectrum applied to skis will last a long while on the top side of the ski, but will need to be re-applied occasionally if applied to the under side.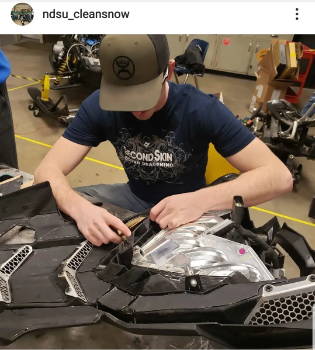 Installing Damplifier Pro on the Polaris Titan. Look at that t-shirt! He's a pro.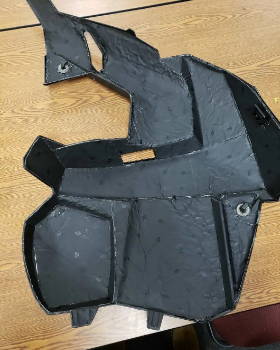 The snowmobile panels were fully skinned with Damplifier Pro. This stops the vibrations, and maybe more importantly strengthens up a very flimsy part of a snowmobile.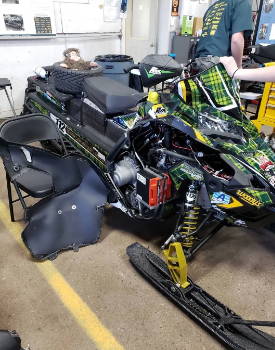 The panels and body of the snowmobile are fully lined with a layer of Luxury Liner Mass Loaded Vinyl to block the loud air borne noises generated by the engine, exhaust, and tracks.
Now for the finishing touches. Gotta add some swag!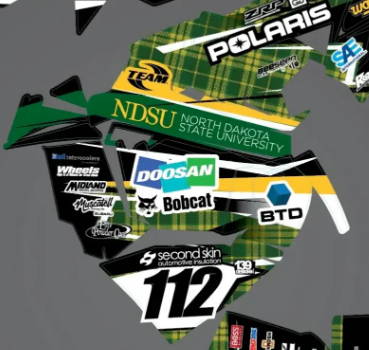 The snowmobile wrap looks awesome! #TeamSecondSkin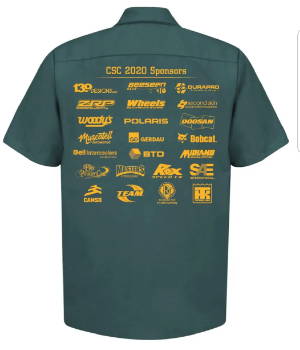 Second Skin has been sponsoring future engineers, installers, and designers for 20 years
2019 Polaris TITAn
Type of Project: Snowmobile Soundproofing by
Products Used: 27 Sq Ft of Damplifier Pro Deadener (Panels/Metal)
20 Sq Ft of Spectrum Liquid Deadener (Chassis/Skis Top Side)
18 Sq Ft of Luxury Liner automotive MLV (Panels/Under Seat/Track Skirts)
8 Sq Ft of Mega Zorbe Hydrophobic Melamine Foam (Panels)
16 Sq Ft of Thermal Block Heat Shield (Under Seat)
Accessories: HH66- Vinyl Adhesive, Wooden Roller, Spray Gun
2018 rzr xp turbo
Type of Project: Undercarriage, Wheel Wells , Doors, & Roof
Products Used: 40 Sq Ft of Spectrum Liquid Sound Deadener (3 coats and 3mm total thickness)
Accessories: Spray Gun + Bottle