Featured Build: 2014 Outback Sound Deadening
Chuck's 2014 outback
Chuck loves his Subaru, but it had some major road noise coming from the rear. After some research, he stumbled across Second Skin and never looked back. We hooked him up with the right product combination of materials to stop the road noise once and for all. Chuck chose to use the closed cell foam and the mass loaded vinyl separately to give him more flexibility to accommodate some of the parts of his vehicle that had a little less clearance. After cutting patterns to fit his exact interior, he was able to reattach panels and carpet extremely easily. With that 100% noise barrier, he ended road noise for good. Check out Chuck's weekend project where he combined OverKill Pro and Luxury Liner to create an extremely effective automotive noise barrier.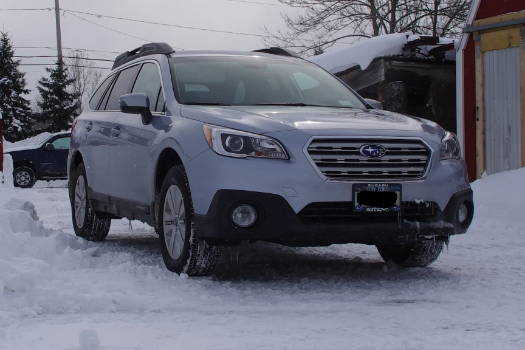 Chuck bought this 2014 Outback to enjoy the outdoors and go on road trip adventures. Unfortunately, it had a lot of drone and tire noise. After treating the floor, wheel wells, and doors with Second Skin, all that's in the past!
These inner door skins were bare bones metal. No wonder the noise came right through.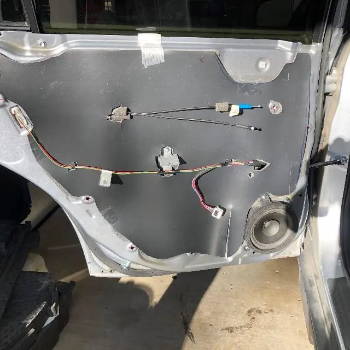 That is some clean looking mass load vinyl Luxury Liner work with closed cell foam OverKill underneath for decoupling. Now off to repeat it 3 more times...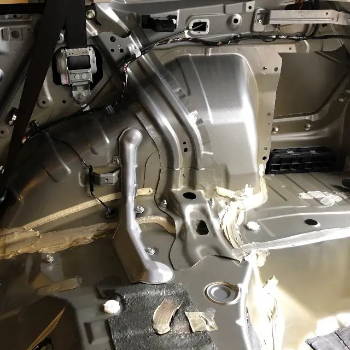 Those rear wheel well's have absolutely nothing on them from the factory. Time to skin them with 3/8" thick OverKill Pro and 1/8" thick Luxury Liner for thermal insulation and to block out that stubborn air borne noise from the tires, exhaust, and road.
Much better...that is how you get those dB's down. Block out that road noise before it creates headaches and general irritation on those long trips.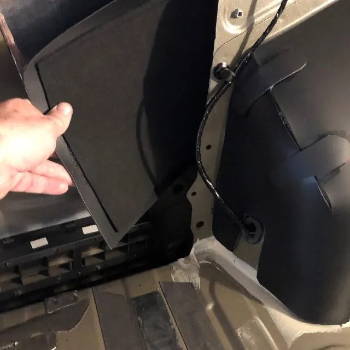 For the trunk walls, Chuck continued on with the OverKill Pro + Luxury Liner combination, putting a stop to even the loudest air borne noises.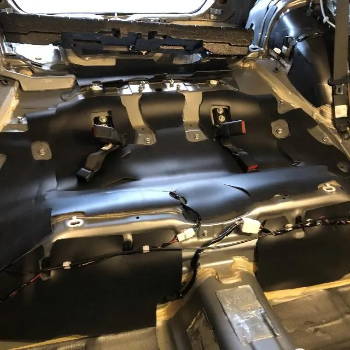 Chuck finished off the project by applying the closed cell foam and mass loaded vinyl combination throughout the back seat and floor of the Outback. At highway speeds, Chuck reported a drop of around 7 dB and eliminated all of the exhaust drone that was giving him headaches. Another satisfied customer! Second Skin For The Win!!!
More Subaru Sound Deadening Projects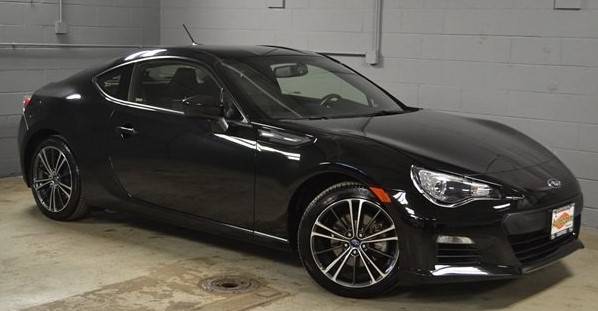 2013 brz coupe
Type of Project: Full Car Soundproofing (Floor, Doors, Ceiling, & Trunk)
Products Used: 66 Sq Ft of Damplifier Pro Deadener (Floor/Doors/Ceiling/Trunk)
42 Sq Ft of Luxury Liner Pro Sound Barrier Material (Floor/Trunk Floor)
32 Sq Ft of Mega Zorbe Hydrophobic Melamine Foam (Doors/Ceiling)
Accessories: Full Car Soundproofing Tools Bundle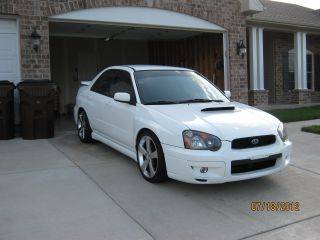 2005 Impreza WRX
Type of Project: WRX Sound Deadening Floor, Doors, Trunk, & Wheel Wells
Products Used: 58 Sq Ft of Damplifier Pro Sound Deadener (Floor/Doors/Trunk)
58 Sq Ft of Luxury Liner Pro Mass Loaded Vinyl (Floor/Doors/Trunk)
18 Sq Ft of OverKill Pro Closed Cell Foam (Inner Door Skins)
16 Sq Ft of Spectrum Liquid Sound Deadening (Wheel Wells)
Accessories: Spray Adhesive (2 cans), Wooden Hand Roller, Spectrum Spray Gun
2013 Impreza Hatchback
Type of Project: Floor, Trunk, Ceiling, Hood, & Doors
Products Used: 79 Sq Ft of Damplifier Pro Deadener (Floor/Doors/Trunk/Ceiling/Hood)
57 Sq Ft of Luxury Liner Pro Mass Loaded Vinyl (Floor/Doors/Trunk Floor)
18 Sq Ft of Mega Zorbe Hydrophobic Melamine Foam (Ceiling)
16 Sq Ft of Heat Wave Pro Thermal Jute (Hood)
Accessories: Spray Adhesive (3 cans), Wooden Hand Roller, Big Foil Tape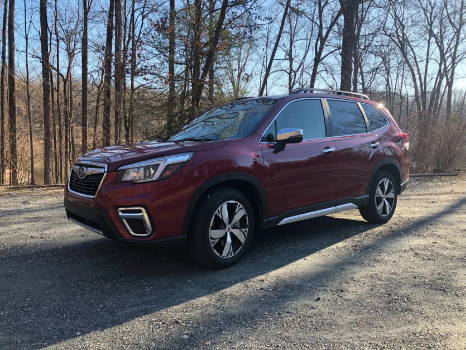 2019 Forester
Type of Project: Floor, Doors, & Rear Cargo Area
Products Used: 78 Sq Ft of Damplifier Pro Deadener (Floor/Doors/Cargo Area)
77 Sq Ft of Luxury Liner Pro Sound Barrier Material (Floor/Doors/Cargo Area)
26 Sq Ft of OverKill Closed Cell Foam (Inner Door Skins)
Accessories: Spray Adhesive (4 cans), Wooden Roller