Featured Build: BMW E30 M3
1989 BMW E30 M3
Chris of C2 Design used Damplifier Pro on the floors and in the doors followed up by Spectrum (we brushed and rolled this interior). We were trying to not dampen too much of the analog 'feel' of the car but knock out some of the buzz associated with the 4 cylinder motor and performance exhaust….so no Luxury Liner Pro. Worked out perfectly….customer loves it and the inside stays quiet and cool for him. This was more of a light restoration on this car….it was an unfinished project that we sorted thru some things here and there on, both mechanically and cosmetically. We went thru the interior adding the Euro OEM front seats done in M Tech cloth (matching rear seats and door panels too), installed an Eisenmann Race exhaust , added some refinished vintage BBS 16" wheels, etc. Car was very solid…just needed some love. Don't forget to check out that cool shop dog Cal hanging around during the build and other builds on the C2 Designs Instagram page.
1989 BMW E30 M3 looking real good in this shot!!!
Restored the EURO OEM front seats in this M3.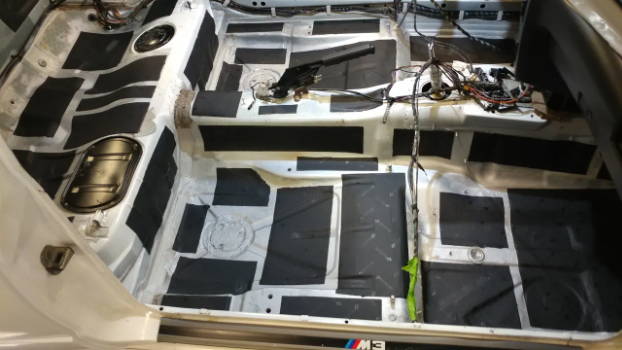 First up is the Damplifier Pro, Chris used about 25 sqft spread out in a checkerboard fashion on the floor and about 10 sqft in the doors.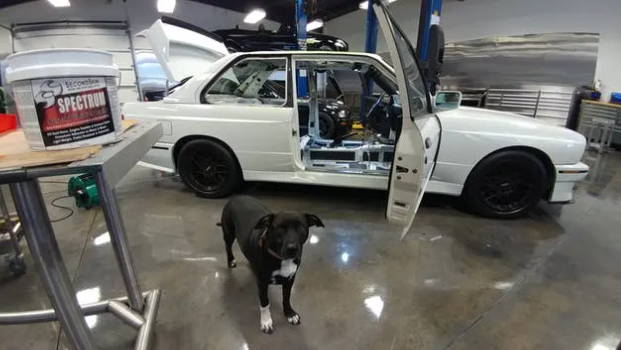 2 gallons of Spectrum brushed on the interior of the BMW M3 floor and doors.
All back together and ready for the Autobahn...not really this build is in Florida.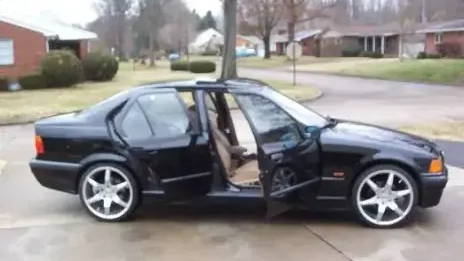 1997 328i
Type of Project: Floor, Trunk, & Doors
Products Used: 78 Sq Ft of Damplifier Pro Deadener (Floor/Doors/Trunk)
58 Sq Ft of Luxury Liner Pro Sound Barrier Material (Floor/Trunk)
34 Sq Ft of OverKill Pro Closed Cell Foam (Doors)
Accessories: Spray Adhesive (3 cans), Wooden Roller, Speaker Tweakers
1994 530i
Type of Project: Full Vehicle Soundproofing
Products Used: 84 Sq Ft of Damplifier Pro Deadener (Floor/Doors/Trunk/Ceiling)
70 Sq Ft of Luxury Liner Pro automotive MLV (Floor/Doors/Trunk)
12 Sq Ft of Mega Zorbe Hydrophobic Melamine Foam (Roof w/ Sunroof)
20 Sq Ft Hood Insulation Kit (Damplifier Pro & Heat Wave Pro)
Accessories: Spray Adhesive (3 cans), Wooden Hand Roller, Foil Tape, Fury Knife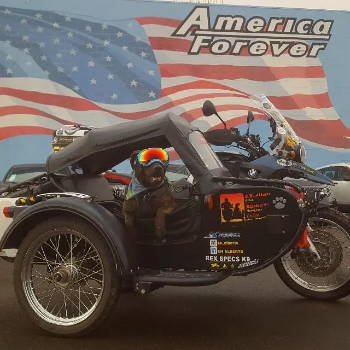 BMW Sidecar
Type of Project: Sidecar thermal Insulation
Products Used: 12 Sq Ft of Damplifier Pro Deadener (Sidecar Floor/Walls)
12 Sq Ft of Heat Wave Pro Thermal Insulation (Floor/Trunk)
Accessories: Spray Adhesive (1 can), Wooden Roller, Foil Tape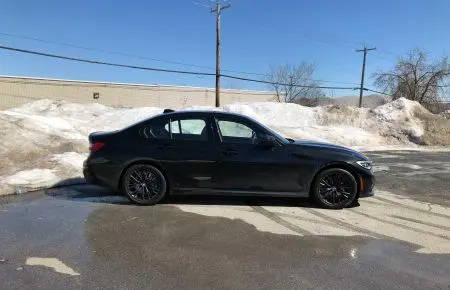 2019 330i
Type of Project: Full Vehicle Soundproofing
Products Used: 76 Sq Ft of Damplifier Pro Deadener (Floor/Doors/Trunk)
52 Sq Ft of Luxury Liner Pro automotive MLV (Floor/Trunk)
24 Sq Ft of Mega Zorbe Hydrophobic Melamine Foam (Doors)
Accessories: Dual Lock Velcro, Wooden Hand Roller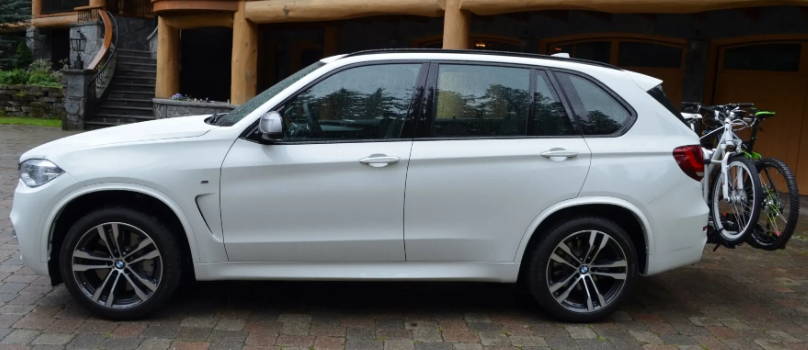 2014 x5
Type of Project: Add Automotive Insulation to Cargo Area
Products Used: 36 Sq Ft of Damplifier Pro Deadener (Cargo Area)
28 Sq Ft of Luxury Liner Pro Sound Barrier Material (Cargo Area)
8 Sq Ft Mega Zorbe Hydrophobic Melamine Foam (Cargo Door)
Accessories: Spray Adhesive (1 can), Wooden Roller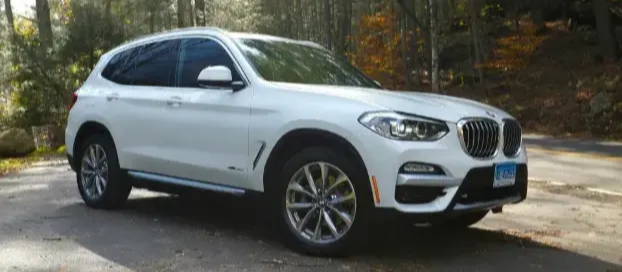 2018 x3
Type of Project: Floor, Doors, & Cargo Area
Products Used: 96 Sq Ft of Damplifier Pro Car Sound Deadening (Floor/Doors/Cargo Area)
52 Sq Ft of Luxury Liner Pro Mass Loaded Vinyl (Floor/Cargo Area)
32 Sq Ft of Mega Zorbe Hydrophobic Melamine Foam (Doors/Cargo Door)
Accessories: Spray Adhesive (2 cans), Wooden Roller