Featured Build: Acura Integra
Steven D's 1999 Acura Integra
Steven skinned his Integra from top to bottom and side to side with 75 sqft of Damplifier Pro and 45 sqft of Luxury Liner Pro on the floor and doors. Steven was looking to get the cabin area nice and solid along with blocking out the engine and drive train noise so his stereo could perform better. After a weekend of gutting his car and installing Second Skin his vehicle was perfect for the stereo upgrade and driving the noisy streets.
Steven had to start by removing his previous deadener that was not holding up too well. From the looks of the residue left behind, it probably was an asphalt type product.
Both doors all skinned with about 14 sqft of that American made butyl Damplifier Pro...looking real good!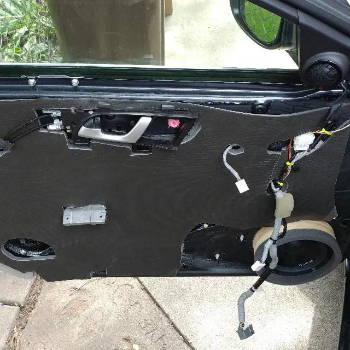 Steven chose to install the barrier layer of Luxury Liner Pro on the inner door skin to cover the holes and create more mid bass.
After the doors, the floor and hatch floor were skinned. About 35 sqft total for the floor.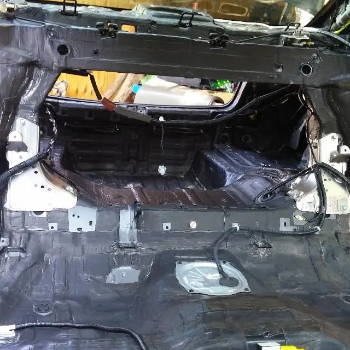 After the floor he moved back through the back seat area to the trunk.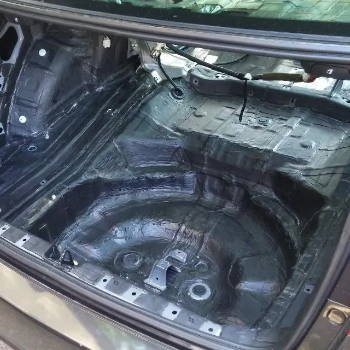 Trunk skinned with about 15 sqft of Damplifier Pro
When sound deadening the trunk, don't forget the lid and the back wall area were the tail lights are, those areas can be very nosiy.
When installing sub woofers and rear speakers make sure to coat the rear deck with a vibration killer like Damplifier Pro, this area gets abused badly from the sound pressure waves.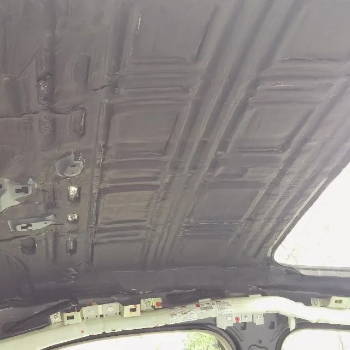 Final spot, the ceiling. Only about 8 sqft used up there because of the sun roof.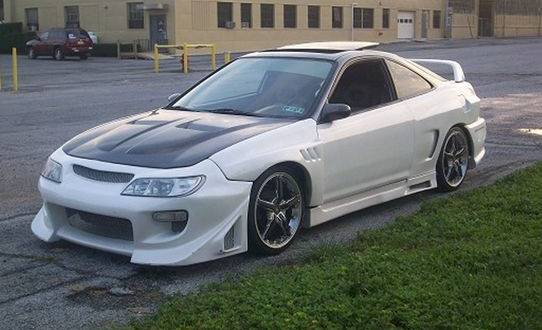 1996 Integra 2 dr hatchback
Type of Project: Floor & Doors
Products Used: 58 Sq Ft of Damplifier Pro Deadener (Floor/Doors)
45 Sq Ft of Luxury Liner Pro Sound Barrier Material (Floor)
28 Sq Ft of OverKill/OverKill Pro Closed Cell Foam (Doors/Door Panels)
Accessories: Spray Adhesive (2 cans), Wooden Roller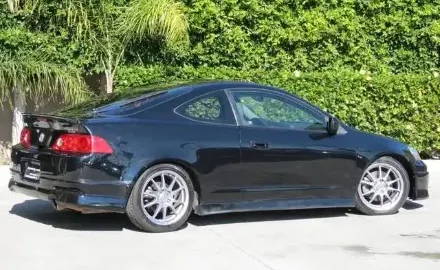 2005 rsx 2 dr hatchback
Type of Project: Full Auto Soundproofing
Products Used: 91 Sq Ft of Damplifier Pro Deadener (Floor/Doors/Ceiling/Hatch)
65 Sq Ft of Luxury Liner Pro Mass Loaded Vinyl (Floor/Doors/Hatch Area)
24 Sq Ft of Heat Wave Pro Jute Thermal Insulation (Ceiling)
Accessories: Spray Adhesive (3 cans), Wooden Hand Roller, Speaker Tweakers, Foil Tape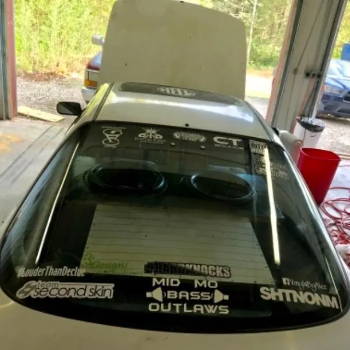 1991 Integra 2 dr hatchback by james m
Type of Project: Doors & Trunk
Products Used: 60 Sq Ft of Damplifier Pro Deadener (Trunk/Doors)(2 Layers)
28 Sq Ft of OverKill Pro Closed Cell Foam (Inner Door Panels)
Accessories: Spray Adhesive (1 can), Wooden Roller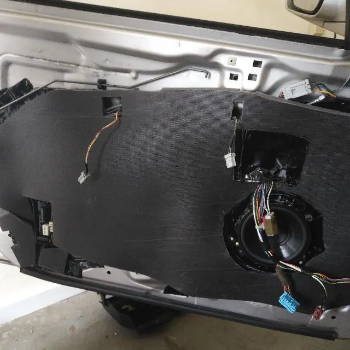 2006 TL by junebug
Type of Project: Inner Door Skins Midbass
Products Used: 14 Sq Ft of Damplifier Pro Deadener (Doors)
14 Sq Ft of Luxury Liner Pro Mass Loaded Vinyl (Inner Door Skins)
Accessories: Spray Adhesive (1 can), Wooden Hand Roller, Speaker Tweakers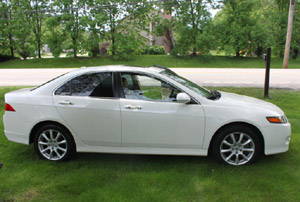 2006 tsx sedan
Type of Project: Add Car Insulation to Full Cabin Area
Products Used: 79 Sq Ft of Damplifier Pro Deadener (Floor/Doors/Ceiling)
60 Sq Ft of Luxury Liner Pro Sound Barrier Material (Floor/Doors/Cabin Firewall)
19 Sq Ft Mega Zorbe Hydrophobic Melamine Foam (Ceiling)
Accessories: Spray Adhesive (2 cans), Wooden Roller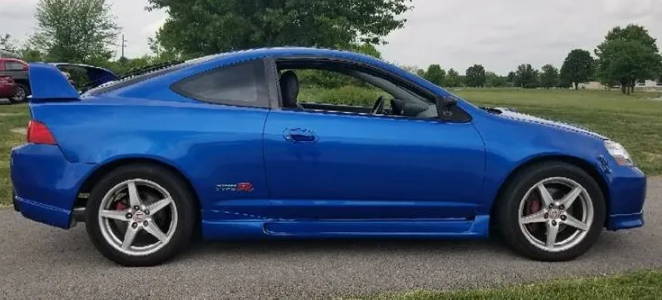 2005 rsx Hatchback
Type of Project: Floor, Hatch, & Undercarriage
Products Used: 64 Sq Ft of Spectrum Liquid Sound Deadener (Floor/Hatch)
52 Sq Ft of Luxury Liner Pro MLV (Floor/Hatch)
50 Sq Ft of Spectrum Liquid Sound Deadener (Wheel Wells/Undercarriage)
Accessories: Spray Adhesive (2 cans), Spectrum Spray Gun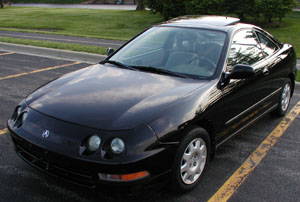 1995 Integra
Type of Project: Trunk Package Install
Products Used: 20 Sq Ft of Damplifier Pro Deadener (Trunk)
18 Sq Ft of Luxury Liner Pro Sound Barrier Material (Trunk)
Accessories: Spray Adhesive (1 cans), Wooden Roller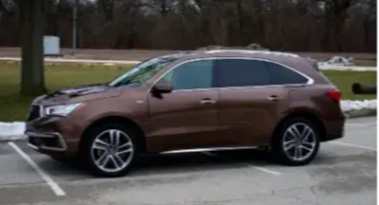 2017 MDX Sport hybrid
Type of Project: Full Vehicle
Products Used: 95 Sq Ft of Damplifier Pro Sound Deadening (Floor/Doors/Ceiling/Cargo Area)
68 Sq Ft of Luxury Liner Pro Sound Barrier Material (Floor/Doors/Cargo Area)
32 Sq Ft of Heat Wave Pro Jute Thermal Insulation (Ceiling)
Accessories: Spray Adhesive (4 cans), Wooden Roller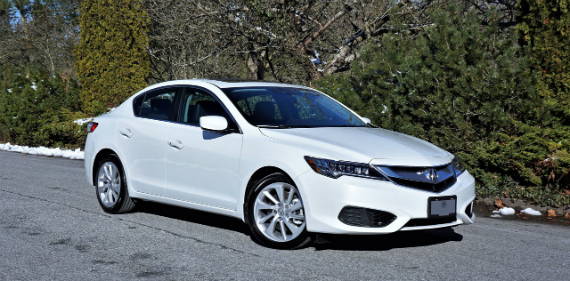 2018 ILX
Type of Project: Floor, Doors, & Trunk Soundproofing
Products Used: 90 Sq Ft of Damplifier Pro Deadener (Floor/Doors/Trunk)
65 Sq Ft of Luxury Liner Pro Sound Barrier Material (Floor/Trunk)
25 Sq Ft of Mega Zorbe Melamine Foam (Doors)
Accessories: Spray Adhesive (2 cans), Wooden Roller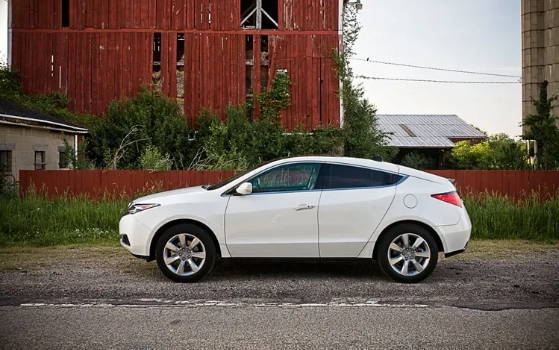 2010 zdx
Type of Project: Full Vehicle & Undercarriage
Products Used: 90 Sq Ft of Damplifier Pro Sound Deadening (Floor/Doors/Cargo Area)
60 Sq Ft of Spectrum Liquid Sound Deadener (Undercarriage/Wheel Wells)
54 Sq Ft of Luxury Liner Pro Sound Barrier Material (Floor/Cargo Area)
36 Sq Ft of Mega Zorbe Melamine Foam (Doors/Hatch)
Accessories: Spray Adhesive (2 cans), Wooden Roller, Spray Gun + Bottle