Featured Build: Plymouth Duster Sound Deadening
Duster Joe's 1976 Plymouth Duster Trunk Build
This 1976 Plymouth Duster has a 2006 6.1L Hemi and a 1996 Borg Warner T56 transmission. Oh, and it also has 3 boxes of Damplifier Pro sound deadening (about 90 sq ft) to ensure that beast of an engine doesn't shake him out of the car. The trunk is big (about 53 cubic feet), so it took 10 sheets of Damplifier Pro to completely cover the floor, wheel wells, and side panels.
Follow Joe on Instagram to keep up with his journey building this beauty! DusterJoe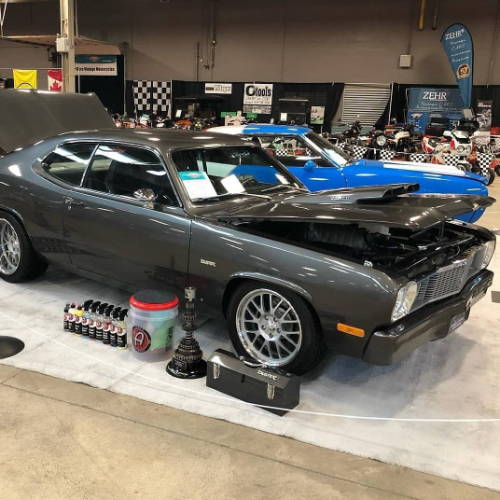 1976 Plymouth Duster by DusterJoe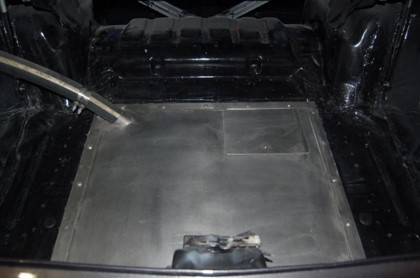 Step 1: Empty the trunk. Step 2: Look at it. Step 3: Come up with awesome idea.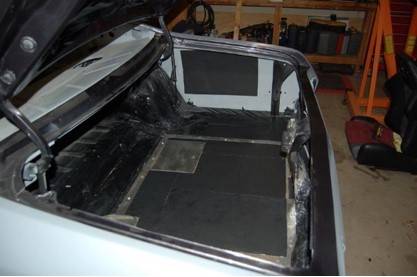 Oh right! The trunk needs some sound deadening. It only took 1 sheet of Damplifier Pro on the trunk walls to reduce sound when knocked to a deep thump.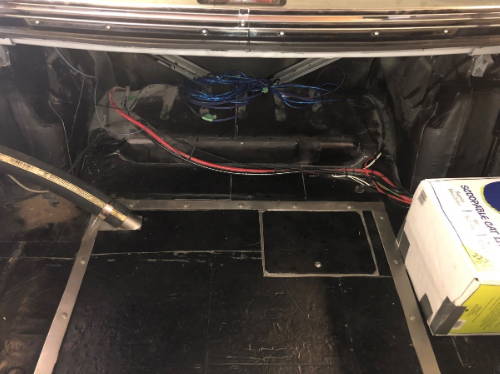 After covering the entire floor and wheel wells in addition to that one sheet we put on each inner corner panel, this trunk is super dead. You can't even hear the fuel pump anymore.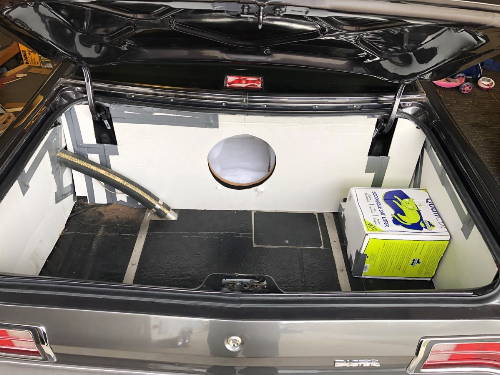 Mapping out a plan using cardboard and kitty litter. The cardboard was used as a template for the false wall and inner quarter walls. The cat litter is for a cat. Or maybe it's to represent a battery. We forget.
Replace the card board templates with MDF panels. Check. Replace kitty litter with battery. Double check.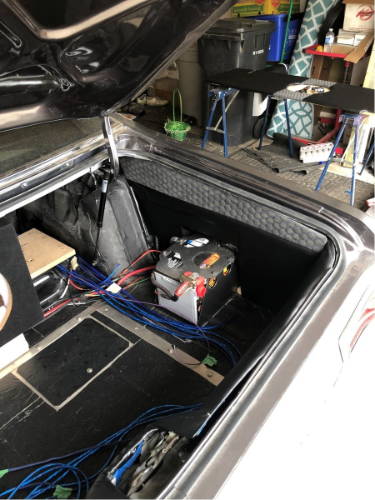 After finish up wiring the stereo, the sub box is ready to be mounted into its final resting place. The battery will eventually be covered, but still a lot to do. Although we we do have one upholstered panel back there!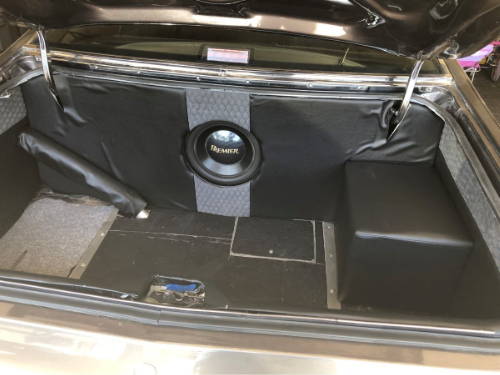 This trunk is starting to come together! The battery is now covered and we've got upholstery on the back wall. Wrinkles... prepare to meet steam.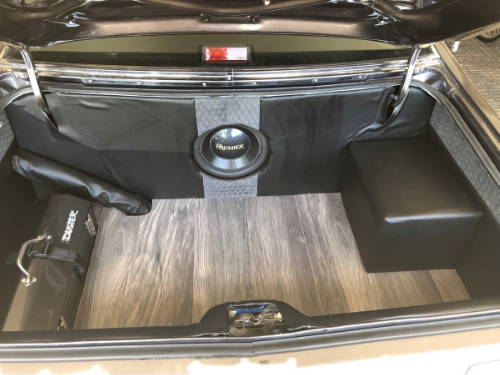 And we're done! Matching floor installed. Don't you dare put any luggage in there.
More Plymouth Sound Deadening Projects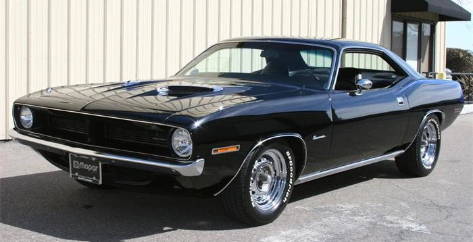 1970 Plymouth Barracuda
Type of Project: Undercoating Sound Deadening
Products Used: 55 sq ft of Spectrum Liquid Deadener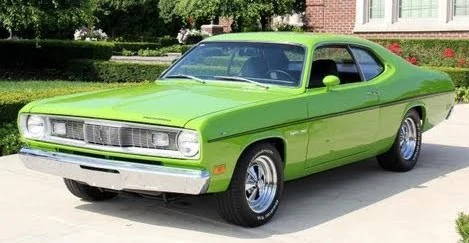 1970 Plymouth Duster 340
Type of Project: Full Auto Soundproofing
Products Used: 67 Sq Ft of Damplifier Pro Deadener (Floors/Doors/Trunk)
44 Sq Ft of Luxury Liner Pro Sound Barrier Material Floors/Trunk)
18 Sq Ft of OverKill Pro Closed Cell Foam (Doors)
Accessories: Spray Adhesive (2 cans), Wooden Hand Roller