Featured Build: Dodge Pro Master 3500 Sound Deadening
Colorado Car Audio's 2019 Dodge Pro master 3500 van Build
This 2019 Dodge Pro Master 3500 was our biggest sound dampening job with a sound system combined to date! We threw down 192 sheets of Damplifier Pro (about 320 sqft) on the floor, doors, walls, and roof with 2 layers of Spectrum (10 gallons) liquid sound deadener on top of that for the sandwich affect. We filled the doors and walls with 18 sheets of Luxury Liner Pro (about 162 sqft) We finished the roof off with 10 sheets of Mega Zorbe Hydrophobic Melamine Foam (about 80 sq ft) to absorb the road noise and thermally insulate the van. This van is HUGE (about 320 square feet of area covered). After turning this van into a vault, we added a killer sound system with JL Audio sound system. The customer was very pleased with the way his Man Van turned out with the interior conversion.
Follow Colorado Car Audio on Instagram to keep up with their awesome builds! Colorado Car Audio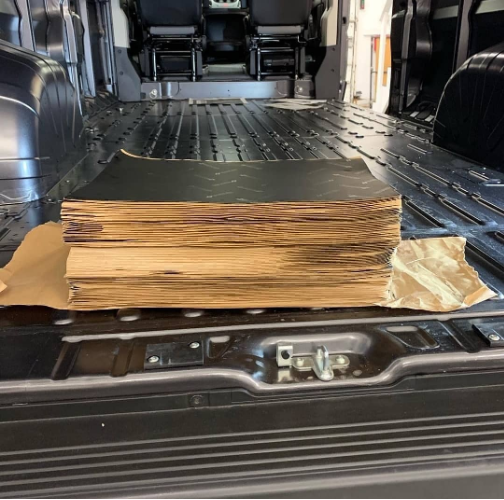 Step 1: Empty the van. Step 2: Clean metal with denatured alcohol. Step 3: Come up with awesome Man Van renovation. Step 4: Apply 192 sheets of Damplifier Pro on the floor, walls, ceiling of the van to kill the vibration noise dead.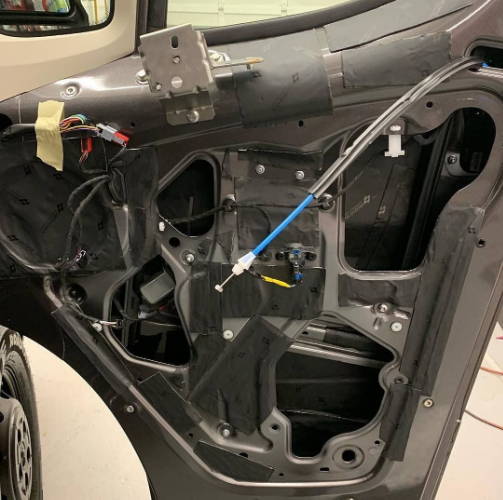 Damplifier Pro going on the doors.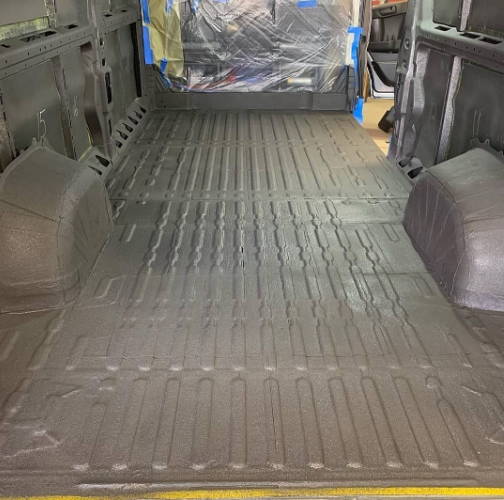 Let the fun begin, spraying the entire van floor, walls, ceiling, doors with 2 layers of Spectrum liquid sound deadening in such an open area is easy and fast. It also provided a great finish for the floor.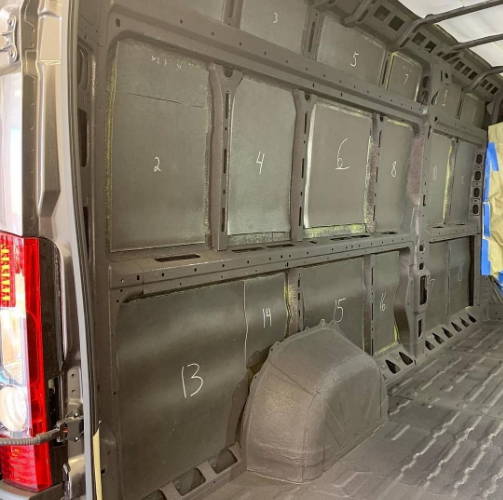 Final layer, Luxury Liner Pro, this stuff is like a thick sleeping bag and blocks out all that unwanted air borne noise while providing a great thermal insulation layer. 9 sheets use on each side of the vans walls and doors.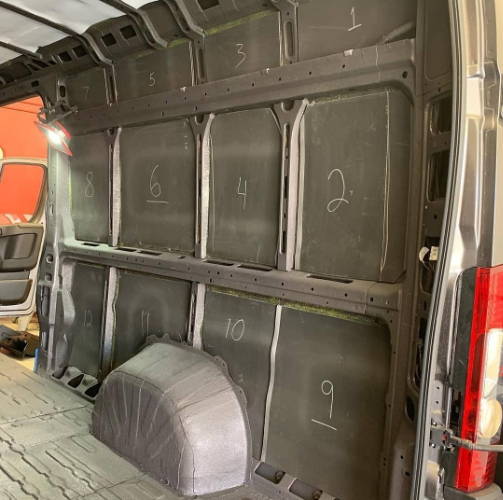 And 9 sheets mirrored on the right side of the van. Yes, we numbered our sections, how else do you keep track of all the puzzle pieces lol.
Final layer for the ceiling, 10 sheets of Mega Zorbe, goes on nice and easy, but be careful...that peel and stick adhesive is super sticky!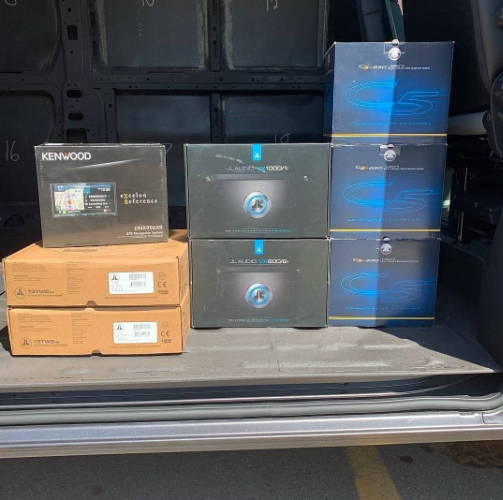 Time to upgrade that sound system: Kenwood head unit with JL Audio amplifiers and speakers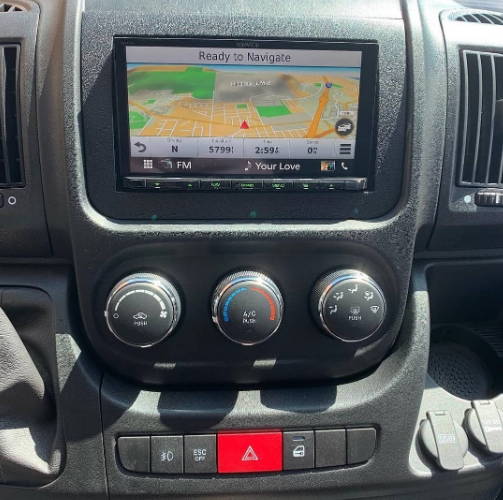 Won't be getting lost anymore with that large GPS display.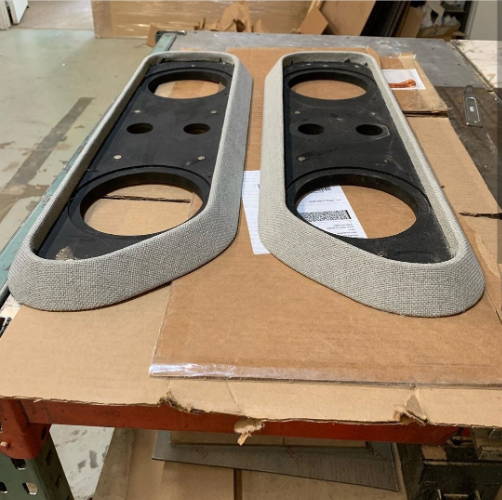 Sweet, custom speaker pods. That's some good looking work right there!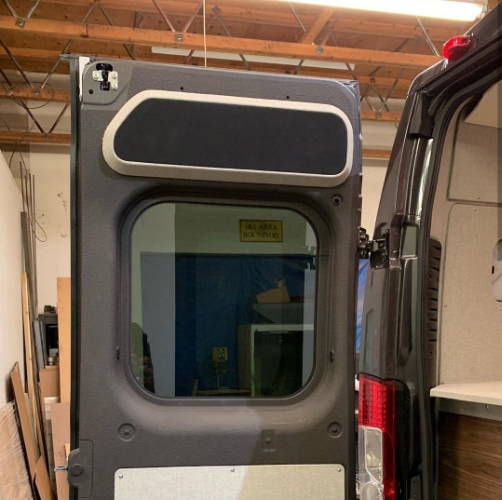 Door speaker pods installed, check.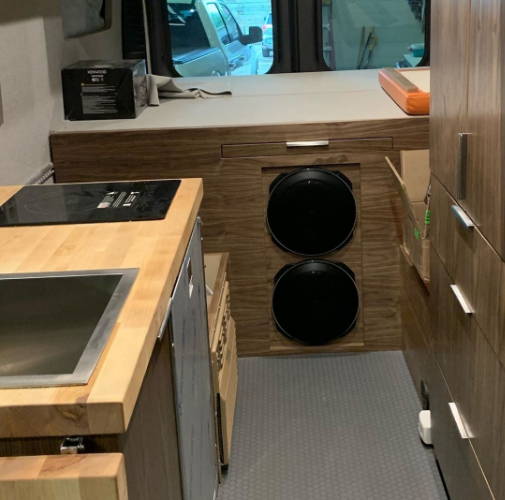 Custom sub-woofer mounts, check.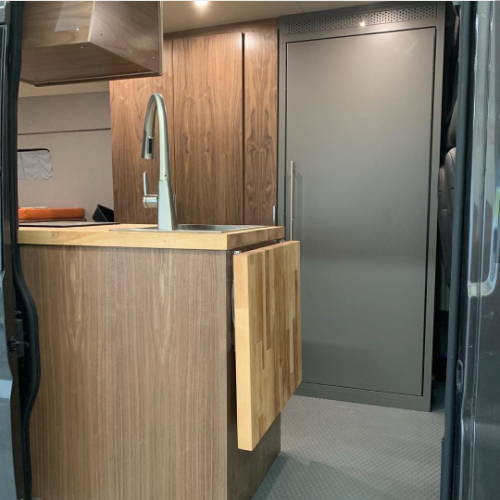 And finally... no van would be complete without a fridge and sink, right?!?
More Dodge Sound Deadening Projects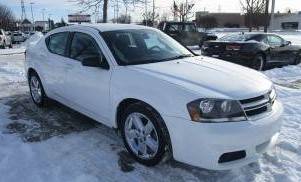 2014 Avenger
Type of Project: Full Car Soundproofing
Products Used: 82 Sq Ft of Damplifier Pro (Floor/Doors/Trunk)
54 Sq Ft of Luxury Liner Pro (Floor/Trunk)
24 Sq Ft of Over Kill Close Cell Foam (Doors)
Accessories: Spray Adhesive (3 cans), Wooden Roller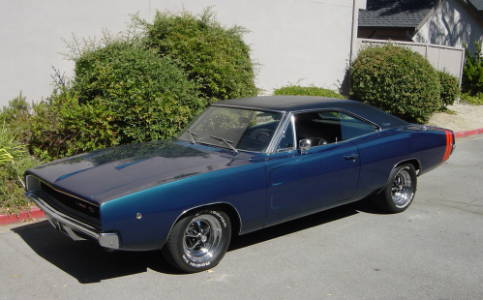 1968 Charger
Type of Project: Floor & Hood Sound Deadening + Insulation
Products Used: 72 Sq Ft of Damplifier Pro (Floor/Hood)
45 Sq Ft of Luxury Liner Pro (Floor)
22 Sq Ft of Heat Wave Pro (Hood)
Accessories: Spray Adhesive (3 cans), Wooden Roller, Foil Tape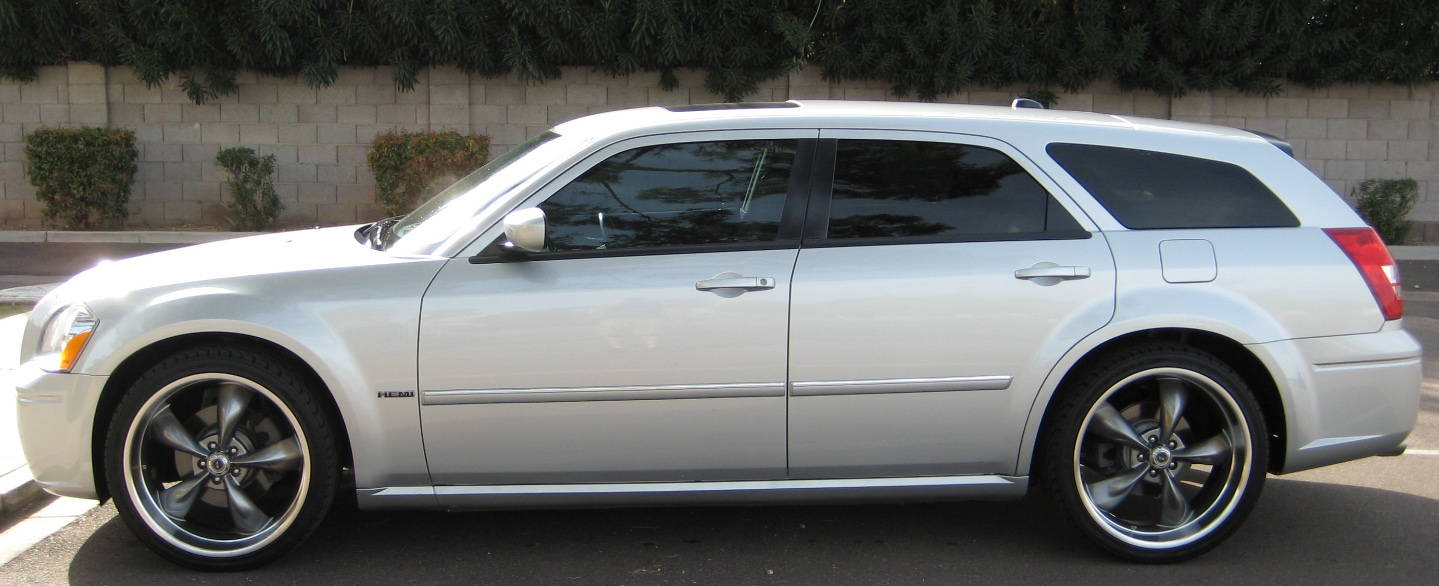 2006 Magnum R/T
Type of Project: Floor, Doors, & Ceiling Soundproofing
Products Used: 89 Sq Ft of Damplifier Pro (Floor/Doors/Ceiling)
76 Sq Ft of Luxury Liner Pro (Floor/Doors)
26 Sq Ft of Heat Wave Pro (Ceiling w/ Sunroof)
Accessories: Spray Adhesive (3 cans), Wooden Roller, Foil Tape, Speaker Tweakers (set of 4)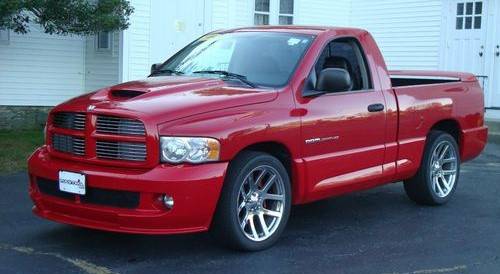 2005 DODGE Ram 1500 2 dr
Type of Project: Cabin Floor Sound Deadening + Blocking
Products Used: 30 Sq Ft of Damplifier Pro
30 Sq Ft of Luxury Liner Pro
Accessories: Spray Adhesive, Wooden Roller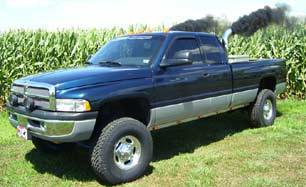 2001 DODGE ram 2500 quad cab diesel
Type of Project: Floor, Back Wall, Ceiling Soundproofing + Insulation
Products Used: 69 Sq Ft of Damplifier Pro (Floor/Back Wall/Ceiling)
59 Sq Ft of Luxury Liner Pro (Floor/Back Wall)
34 Sq Ft of Heat Wave Pro (Ceiling)
Accessories: Spray Adhesive (3 cans), Wooden Roller, Foil Tape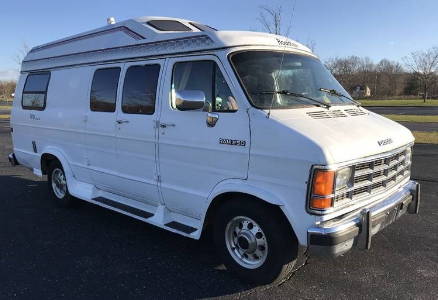 1992 ram van
Type of Project: Full Vehicle Soundproofing
Products Used: 118 Sq Ft of Damplifier Pro (Floor/Doors/Ceiling)
86 Sq Ft of Luxury Liner Pro (Floor/Doors)
40 Sq Ft of Heat Wave Pro (Ceiling)
22 Sq Ft of Spectrum Undercoating (Wheel Wells)
Accessories: Spray Adhesive (4 cans), Wooden Roller, Foil Tape, Spectrum Gun+Bottle, PlastiWrap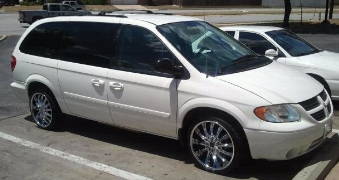 2006 Caravan
Type of Project: Front Doors and Slider Doors Sound Deadening + Insulation
Products Used: 68 Sq Ft of Damplifier Pro Deadener
52 Sq Ft of Luxury Liner Pro MLV
19 Sq Ft of OverKill Closed Cell Foam (Front Door Panels)
Accessories: Spray Adhesive (3 cans), Wooden Hand Roller, Speaker Tweakers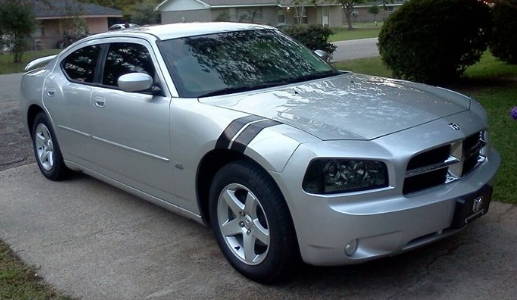 2010 Charger LX
Type of Project: Floor & Car Door Sound Deadening + Insulation
Products Used: 69 Sq Ft of Damplifier Pro (Floor/Doors)
47 Sq Ft of Luxury Liner Pro (Floor)
24 Sq Ft of Over Kill Pro (Doors)
Accessories: Spray Adhesive (3 cans), Wooden Roller, Speaker Tweakers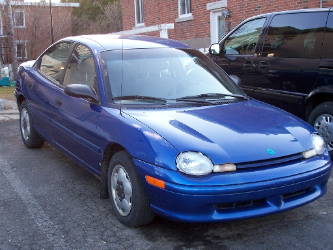 1996 Neon 4 Dr
Type of Project: Full Vehicle Soundproofing
Products Used: 73 Sq Ft of Damplifier Pro (Floor/Trunk/Doors/Ceiling)
36 Sq Ft of Luxury Liner Pro (Cabin Floor)
82 Sq Ft of Over Kill/OverKill Pro (Both Door Skins/Trunk/Pillars)
24 Sq Ft of Heat Wave Pro automotive heat insulation (Ceiling)
Accessories: Spray Adhesive (4 cans), Wooden Roller, Foil Tape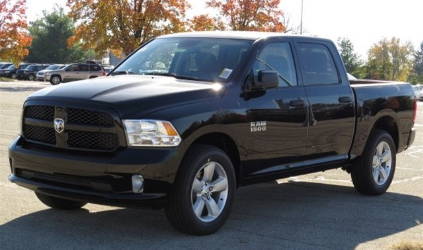 2015 DODGE ram 1500 crew cab
Type of Project: Floor & Doors Sound Deadening + Sound Blocking
Products Used: 66 Sq Ft of Damplifier Pro
52 Sq Ft of Luxury Liner Pro
Accessories: Spray Adhesive (2 cans), Wooden Roller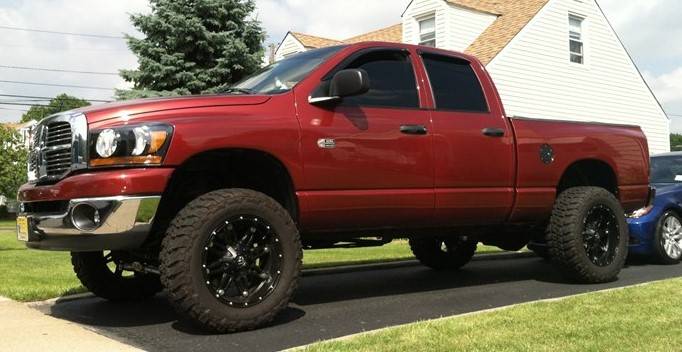 2008 DODGE ram 2500 quad cab diesel
Type of Project: Full Vehicle Soundproofing
Products Used: 86 Sq Ft of Damplifier Pro (Floor/Doors/Ceiling)
52 Sq Ft of Luxury Liner Pro (Cabin Floor & Firewall Insulation)
Accessories: Spray Adhesive (2 cans), Wooden Roller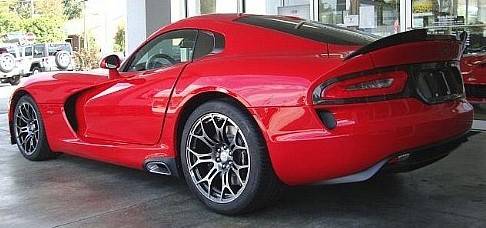 2014 Viper
Type of Project: Full Vehicle Soundproofing
(Installer used Dynamat Lite on customer metal)
Products Used: 58 Sq Ft of Luxury Liner Pro (Floor/Doors/Back Wall)
Accessories: Double Sided Tape (2 rolls)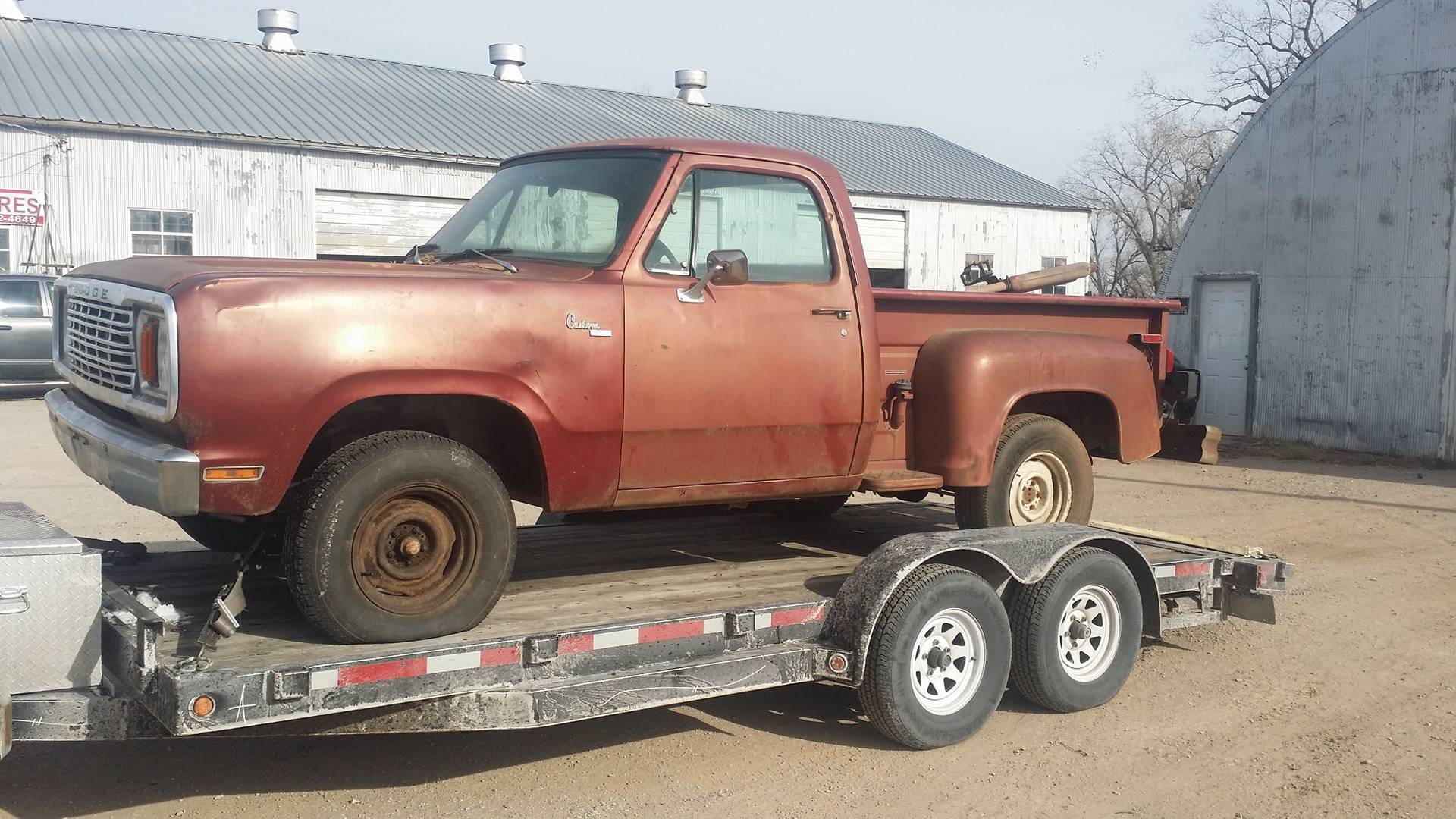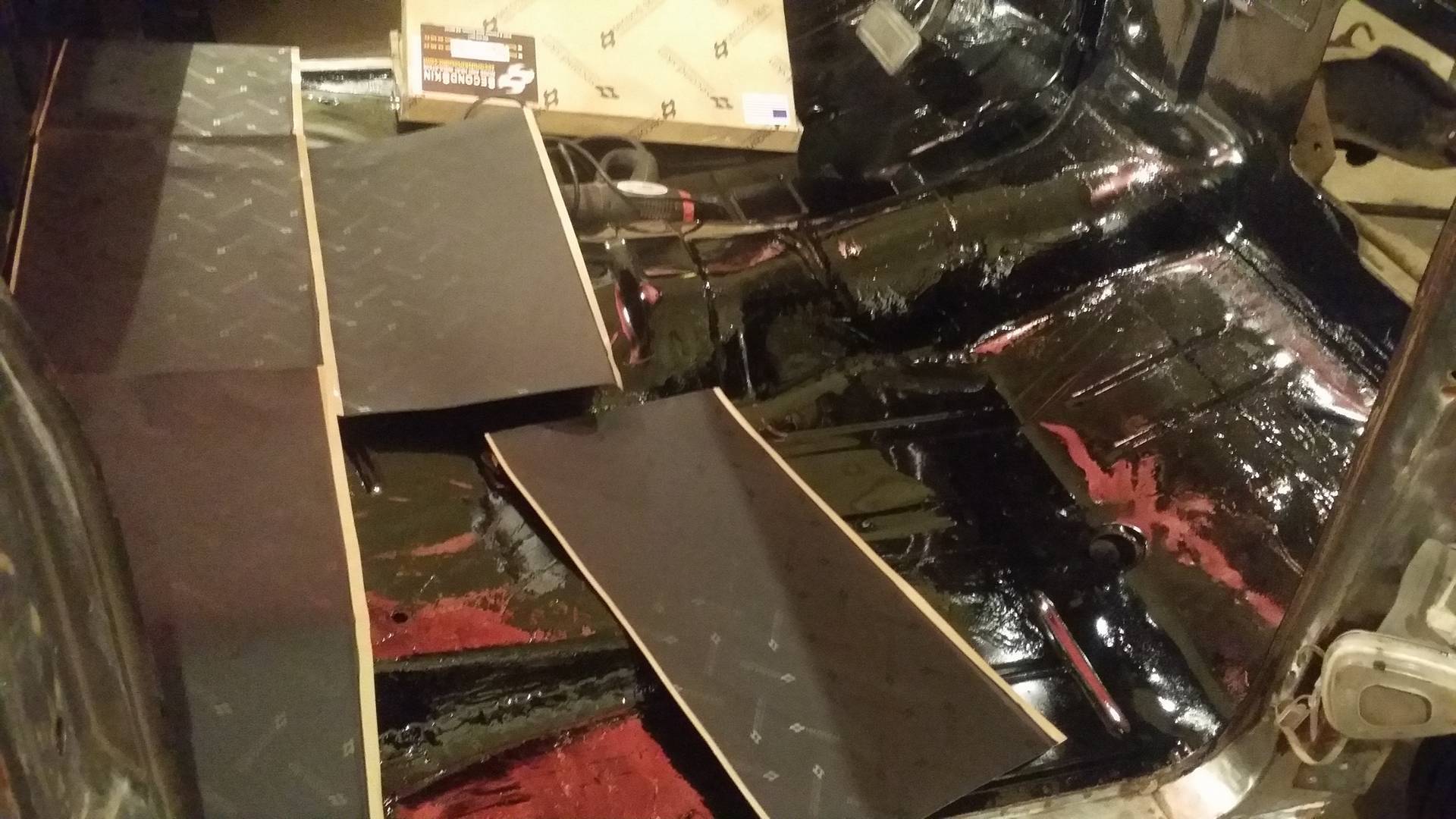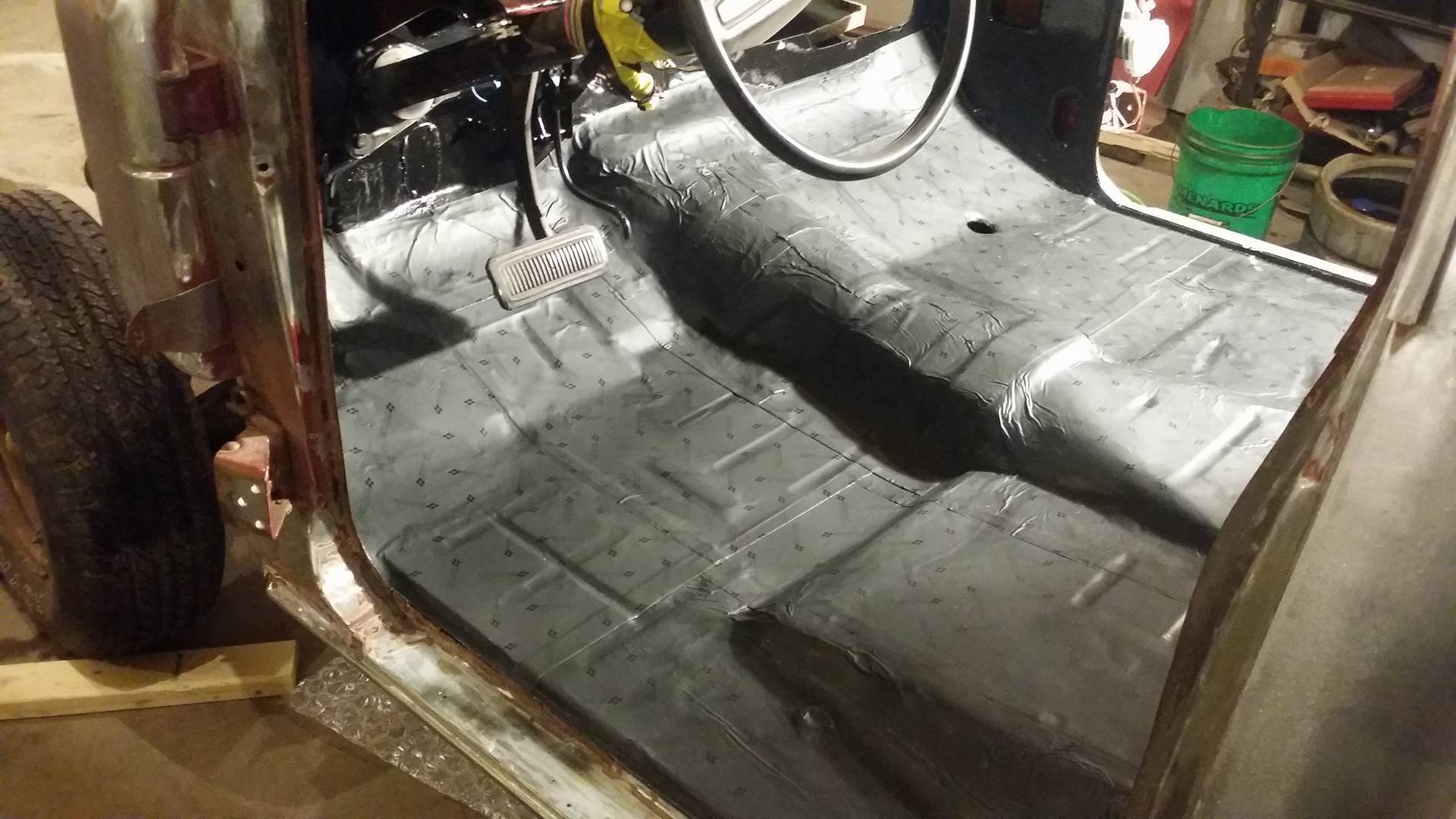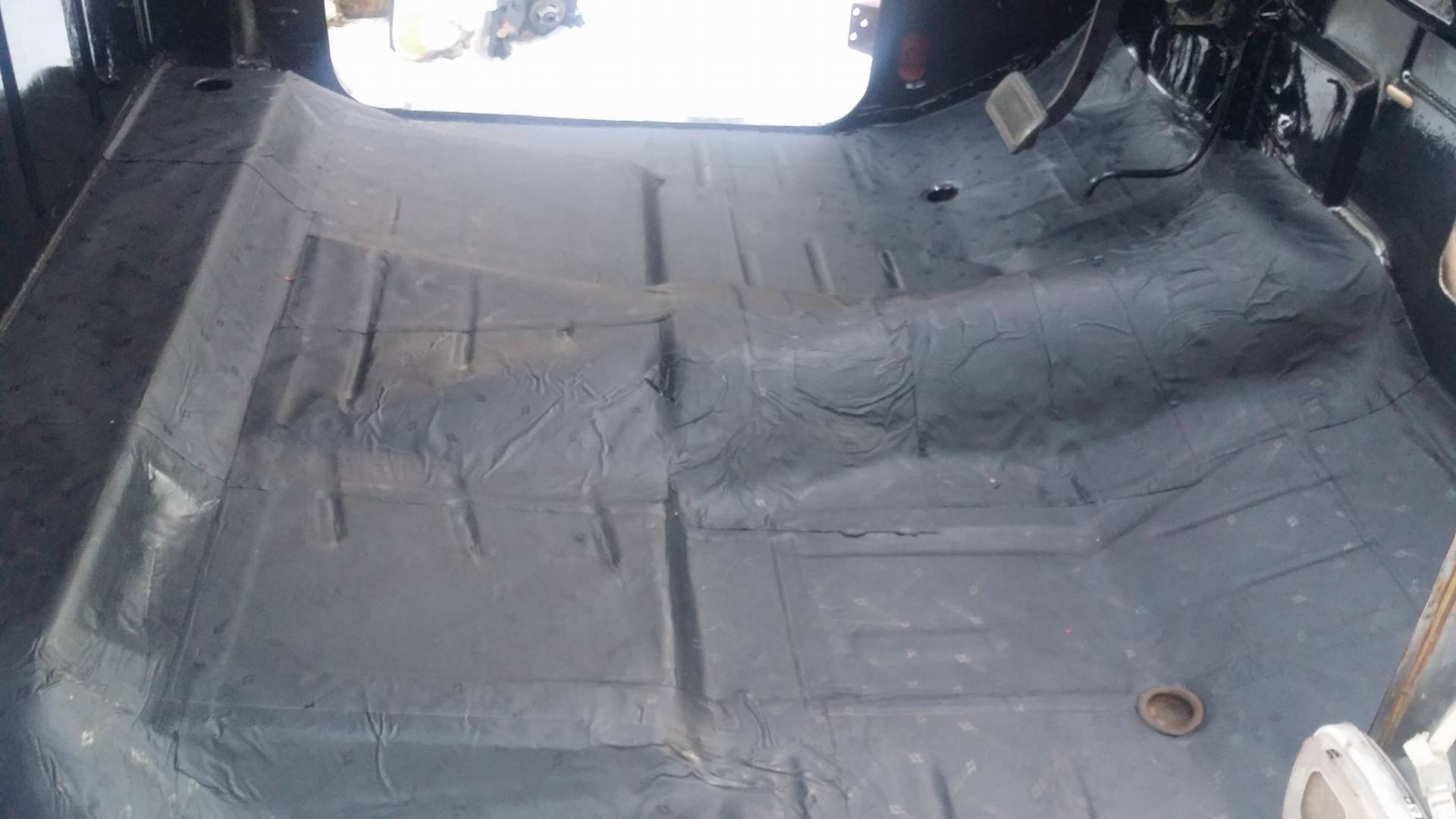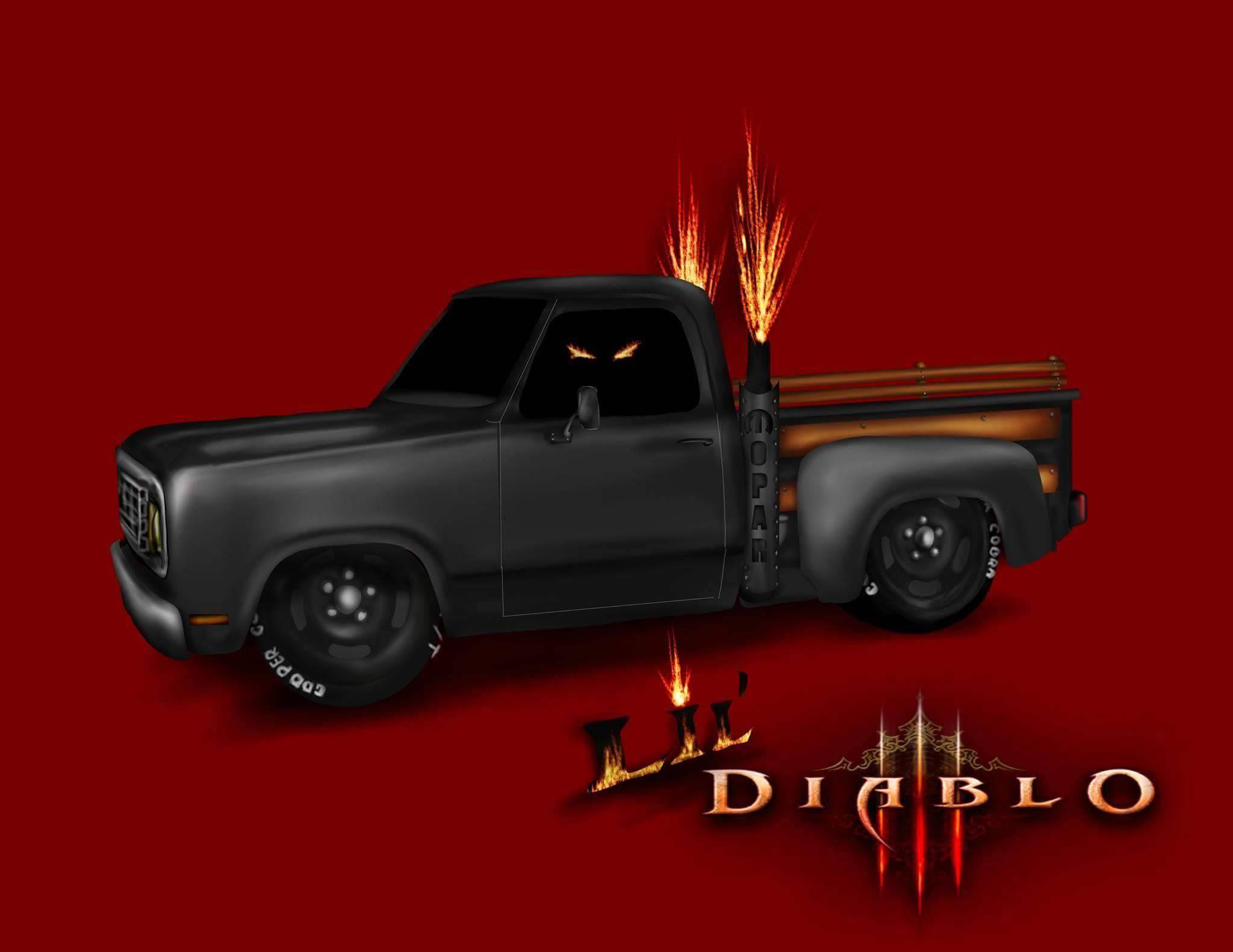 1978 d100
Type of Project: Full Truck Sound Deadening
Products Used: 58 Sq Ft of Damplifier Pro (Floor/Doors/Ceiling/Back Wall)
Accessories: Wooden Roller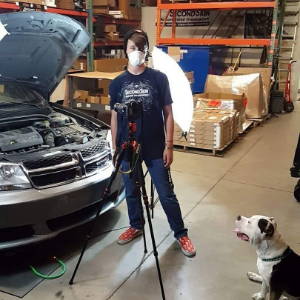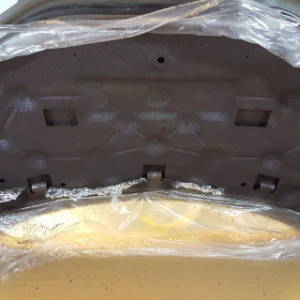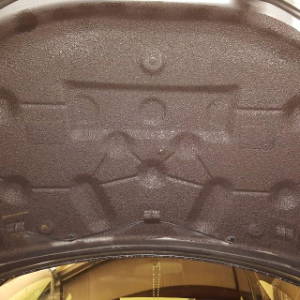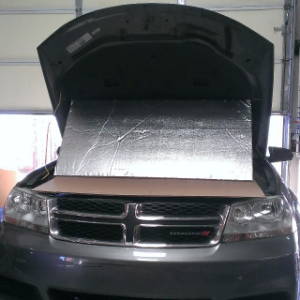 2014 avenger
Type of Project: Hood Deadening and Insulation
Products Used: 10 Sq Ft of Spectrum Liquid Deadener (3 coats)
8 Sq Ft of Mega Block
Accessories: Wire Tape, Spectrum Gun+Bottle, PlastiWrap