Featured Builds: Chevrolet Sound Deadening
The SMD Tahoe Build
Steve Meade has been a partner of ours since the 2000s. We decided we had to give the Steve Meade Tahoe its own page. See one of the most famous Chevy vehicles ever made, from build log to some "eye popping" videos. Bad pun... you'll see...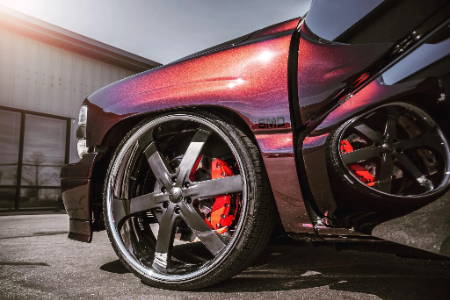 Thunder road street rods 1967 Candy red Corvette Sound Deadening
Just because you have a really hot looking 1967 Corvette, that doesn't mean you have to be hot when you're in it. Jack treated this candy red Corvette with a full layer of Damplifier Pro throughout using about 90 sqft. He then used 18 sqft of Luxury Liner Pro in the hatch area above the exhaust. To finish the job, Jack layered the floor, doors, and trunk area with 48 sqft of Heat Wave Pro to keep his feet cool and help with the heat coming up from the transmission tunnel. After finishing off the body with sound and heat upgrades, this beauty was sent off to Tony Stitches Custom Upholstery for a specially designed and built interior.
Follow Jack on Instagram to keep up with his journey building this beauty! Thunder Road Street Rods
1979 Corvette by Thunder Road Street Rods with a candy red paint job.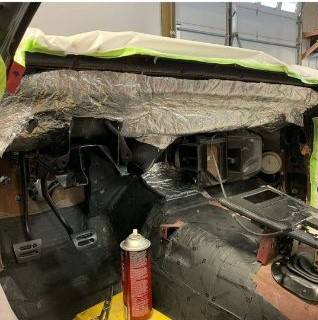 After removing all the carpet and seats, Kevin and his crew got down to work by adding the Damplifier Pro and Heat Wave Pro on the firewall.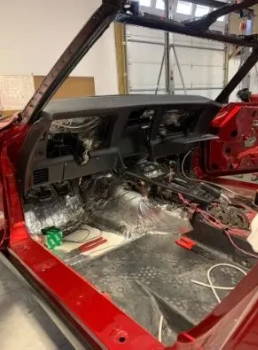 Heat Wave Pro over the firewall and transmission tunnel will SUBSTANTIALLY reduce the heat coming through, keeping this cabin area nice and cool!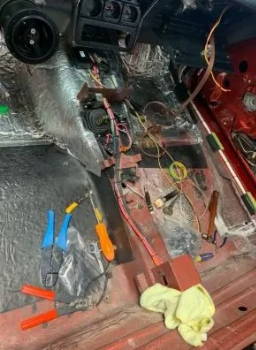 Next up, passenger side foot well and seating area. Nobody's allowed to be too hot in this car!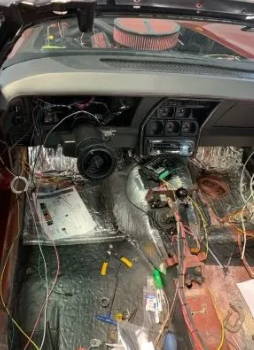 Once you get started, you just can't stop... laying down these awesome products.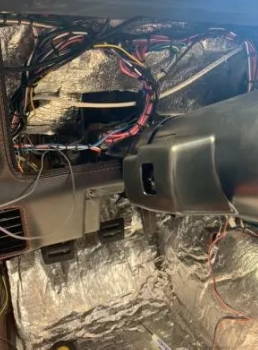 Firewall and foot wells are all finished and looking real good with Heat Wave Pro's reflective foil heat barrier
Once the firewall has been insulated the dash comes to life...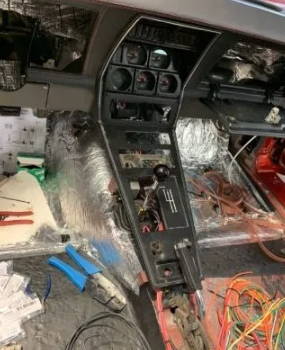 From the dash to the center transmission hump, everything is insulated and ready to be reassembled. We'll keep cheering you on from over here.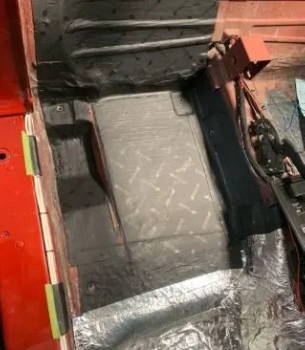 Rear area getting the Damplifier Pro applied.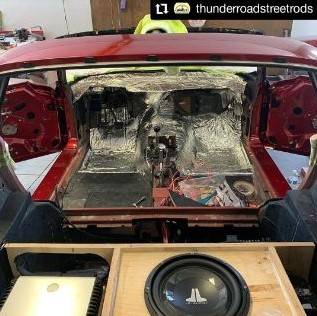 View from the rear deck area.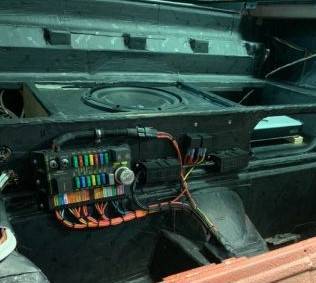 Now that looks and sounds a lot better. Full coverage of the American made butyl sheets. Love seeing that ghosted logo around a speaker box.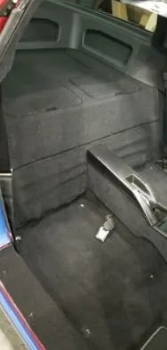 All buttoned up and looking factory. Great work Jack, you really knocked it out of the park. Who are we kidding - just like every time!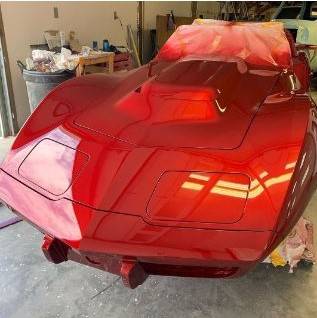 Custom install with no sign of the Damplifier Pro, Luxury Liner Pro, and Heat Wave Pro showing but you can sure hear the difference #SecondSkinForTheWin
More Chevrolet Sound Deadening Projects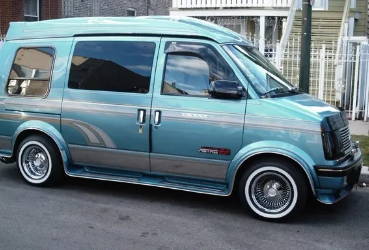 1994 Astro Van
Type of Project: Van Soundproofing Floor & Doors
Products Used: 89 Sq Ft of Damplifier Pro Deadener (Floor/Doors)
67 Sq Ft of Luxury Liner Pro Sound Barrier Material (Floor/Cabin Firewall/Sliding Door)
20 Sq Ft of OverKill Pro Closed Cell Foam (Doors)
Accessories: Spray Adhesive (2 cans), Wooden Roller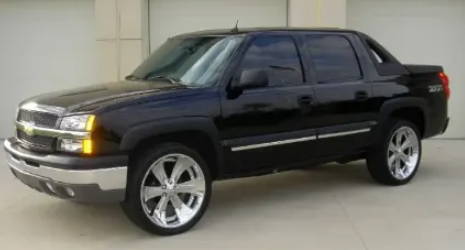 2005 Avalanche
Type of Project: Full Auto Soundproofing
Products Used: 240 Sq Ft of Damplifier Pro Deadener (2 Layers)
90 Sq Ft of Luxury Liner Pro Mass Loaded Vinyl (Floor/Doors/Walls)
42 Sq Ft of Spectrum Liquid Deadener (Wheel Wells/Undercarriage)
Accessories: Spray Adhesive (3 cans), Wooden Hand Roller, Spectrum Spray Gun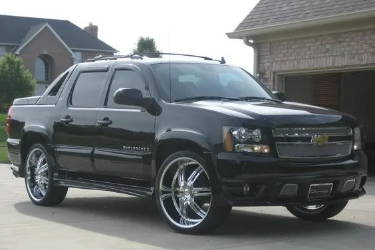 2012 avalanche
Type of Project: Add Car Insulation to Full Cabin Area
Products Used: 110 Sq Ft of Damplifier Pro Deadener (Floor/Doors/Rear Wall/Firewall)
90 Sq Ft of Luxury Liner Pro Sound Barrier Material (Floor/Doors/Cabin Firewall)
Accessories: Spray Adhesive (3 cans), Wooden Roller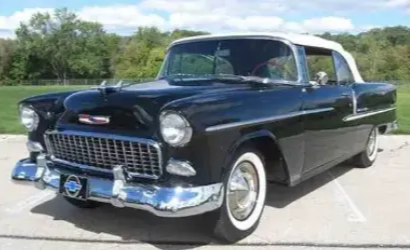 1955 Bel air coupe
Type of Project: Floor, Doors, & Rear Seat Area
Products Used: 80 Sq Ft of Damplifier Pro Deadener (Floor/Doors/Back Seat Wall)
72 Sq Ft of Luxury Liner Pro Sound Barrier Material (Floor/Doors/Walls)
Accessories: Spray Adhesive (2 cans), Wooden Roller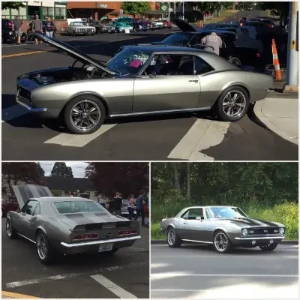 1968 Camaro Coupe SS
Type of Project: Full Vehicle
Products Used: 72 Sq Ft of Spectrum Liquid Deadener (Floor/Doors/Ceiling/Trunk)
51 Sq Ft of Luxury Liner Pro Sound Barrier Material (Floor/Trunk/Cabin Firewall)
59 Sq Ft of OverKill/OverKIll Pro Closed Cell Foam (Doors/Door Panels)
24 Sq Ft of Heat Wave Pro Jute Thermal Insulation (Ceiling)
Accessories: Spray Adhesive (4 cans), Wooden Roller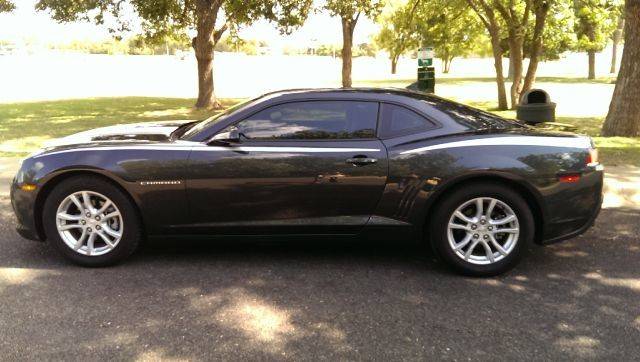 2014 Camaro
Type of Project: Full Vehicle
Products Used: 74 Sq Ft of Damplifier Pro Sound Deadener (Floor/Doors/Hood/Trunk)
68 Sq Ft of Luxury Liner Pro Sound Barrier Material (Floor/Doors/Trunk)
24 Sq Ft of Heat Wave Pro Jute Thermal Insulation (Hood)
Accessories: Spray Adhesive (3 cans), Wooden Roller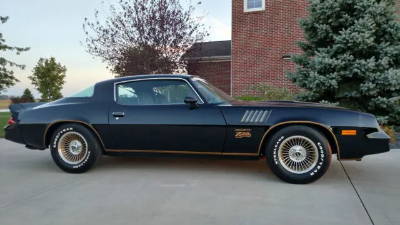 1978 Camaro Z28
Type of Project: Full Vehicle
Products Used: 72 Sq Ft of Damplifier Pro Deadener (Floor/Doors/Hood/Trunk/Firewall)
49 Sq Ft of Luxury Liner Pro Sound Barrier Material (Floor/Trunk/Doors)
39 Sq Ft of OverKill Pro Closed Cell Foam (Trunk Lid/Door Panels)
24 Sq Ft of Heat Wave Pro Jute Thermal Insulation (Hood)
Accessories: Spray Adhesive (3 cans), Wooden Roller
1987 Camaro IROC z28
Type of Project: Floors & Doors
Products Used: 69 Sq Ft of Spectrum Liquid Deadener (Floor/Doors)
57 Sq Ft of Luxury Liner Pro Sound Barrier Material (Floor/Doors)
24 Sq Ft of Heat Wave Pro Jute Thermal Insulation (Ceiling)
Accessories: Spray Adhesive (4 cans), Wooden Roller
1997 Camaro SS
Type of Project: Floor, Trunk, & Doors
Products Used: 77 Sq Ft of Damplifier Pro Deadener (Floor/Doors/Trunk)
57 Sq Ft of Luxury Liner Pro Sound Barrier Material (Floor/Trunk)
18 Sq Ft of OverKill Pro Closed Cell Foam (Doors)
Accessories: Spray Adhesive (3 cans), Wooden Roller, Fury Knife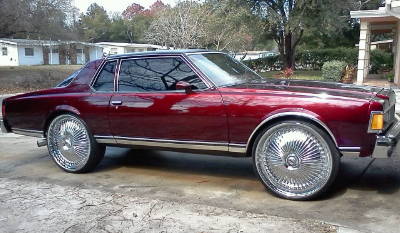 1977 Caprice 2 Door
Type of Project: Full Vehicle
Products Used: 80 Sq Ft of Damplifier Pro Deadener (Floor/Doors/Ceiling/Trunk)
62 Sq Ft of Luxury Liner Pro Sound Barrier Material (Floor/Trunk)
25 Sq Ft of OverKill Pro Closed Cell Foam (Doors/Door Panels)
24 Sq Ft of Heat Wave Pro Jute Thermal Insulation (Ceiling)
Accessories: Spray Adhesive (4 cans)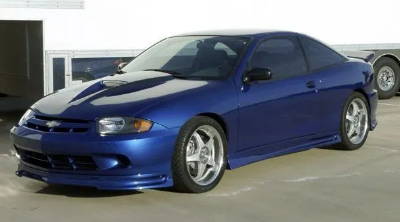 2005 Cavalier
Type of Project: Floor, Doors, & Trunk
Products Used: 78 Sq Ft of Damplifier Pro Deadener (Floor/Doors/Trunk)
52 Sq Ft of Luxury Liner Pro Sound Barrier Material (Floor/Trunk/Doors)
2 Speaker Tweakers (Doors)
Accessories: Spray Adhesive (2 cans), Double Sided Tape Wooden Roller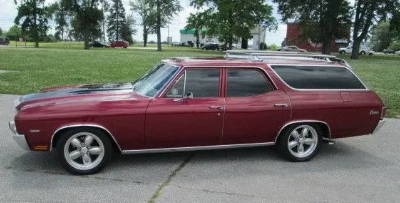 1970 Chevelle concourse
Type of Project: Floor(Cabin & Cargo), Doors
Products Used: 98 Sq Ft of Damplifier Pro Deadener (Floor/Doors)
81 Sq Ft of Luxury Liner Pro Sound Barrier Material (Floor/Front Doors)
Accessories: Spray Adhesive (3 cans), Wooden Roller, Dual Lock Reclosable Fasteners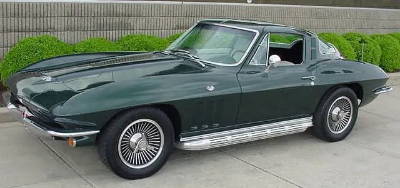 1965 Corvette
Type of Project: Floor, Doors, & Hood
Products Used: 56 Sq Ft of Damplifier Pro Deadener (Floor/Doors/Hood)
36 Sq Ft of Luxury Liner Pro Sound Barrier Material (Floor/Doors)
18 Sq Ft of Heat Wave Pro Jute Thermal Insulation (Hood)
Accessories: Spray Adhesive (2 cans)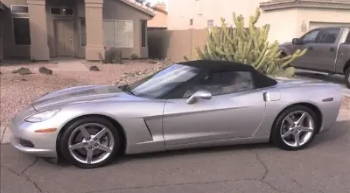 2006 corvette convertible
Type of Project: Floor, Doors, & Hood
Products Used: 56 Sq Ft of Damplifier Pro Deadener (Floor/Doors/Hood)
44 Sq Ft of Luxury Liner Pro Sound Barrier Material (Floor/Doors)
20 Sq Ft of Mega Block Thermal Insulation (Hood)
Accessories: Spray Adhesive (2 cans), Wooden Roller, Fury Knife, Foil Tape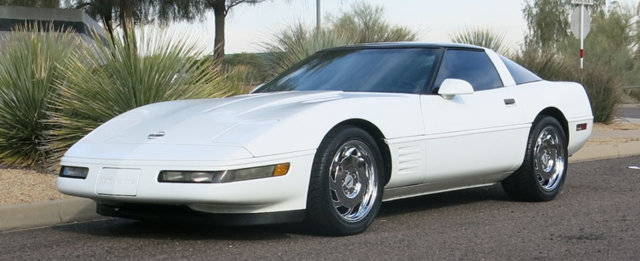 1992 Corvette hatchback
Type of Project: Floor, Doors, & Hatch Floor
Products Used: 66 Sq Ft of Damplifier Pro Deadener (Floor/Doors/Hatch Floor)
54 Sq Ft of Luxury Liner Pro Sound Barrier Material (Floor/Doors/Hatch Floor)
Accessories: Spray Adhesive (2 cans)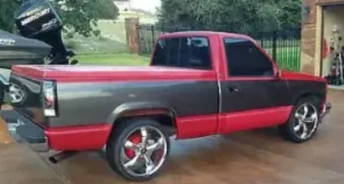 1991 Chevy 1500
Type of Project: Floor & Rear Wall
Products Used: 38 Sq Ft of Damplifier Pro Deadener (Floor/Doors/Hood/Trunk/Firewall)
51 Sq Ft of Luxury Liner Pro Sound Barrier Material (Floor/Trunk/Doors)
Accessories: Spray Adhesive (1 cans), Wooden Roller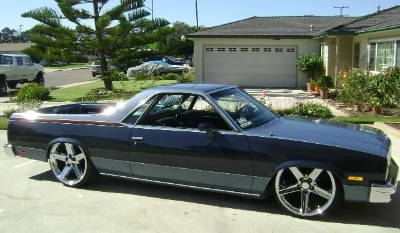 1982 El CAmino
Type of Project: Full Cabin Area
Products Used: 48 Sq Ft of Damplifier Pro Deadener (Floor/Doors/Firewall)
45 Sq Ft of Luxury Liner Pro Sound Barrier Material (Floor/Doors/Firewall)
20 Sq Ft of Heat Wave Pro Jute Thermal Insulation (Ceiling)
Accessories: Spray Adhesive (2 cans), Wooden Roller, Foil Tape
2008 Express 3500 Van
Type of Project: Floor, Walls, & Doors
Products Used: 152 Sq Ft of Damplifier Pro Deadener (Floor/Doors/Walls)
82 Sq Ft of Luxury Liner Pro Sound Barrier Material (Floor/Lower Walls)
Accessories: Spray Adhesive (4 cans), Wooden Roller, Double Sided Tape, Foil Tape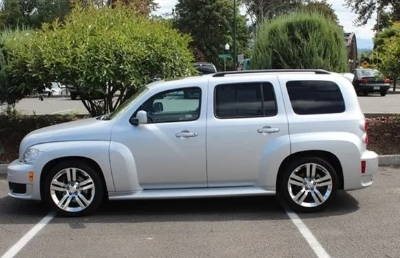 2009 HHR
Type of Project: Full Vehicle
Products Used: 84 Sq Ft of Damplifier Pro Deadener (Floor/Doors/Cargo Area/Firewall/Ceiling)
52 Sq Ft of Luxury Liner Pro Sound Barrier Material (Floor)
34 Sq Ft of Mega Zorbe Thermal Insulation (Ceiling)
Accessories: Spray Adhesive (2 cans), Wooden Roller
1996 Impala SS
Type of Project: Floor, Doors, & Trunk
Products Used: 97 Sq Ft of Damplifier Pro Deadener (Floor/Doors/Trunk/)
62 Sq Ft of Luxury Liner Pro Sound Barrier Material (Floor/Trunk)
57 Sq Ft of OverKill/OverKill Pro Closed Cell Foam (Doors/Door Panels)
24 Sq Ft of Heat Wave Pro Jute Thermal Insulation (Ceiling)
Accessories: Spray Adhesive (4 cans)
1968 Impala Sport Coupe
Type of Project: Floor, Doors, Hood, & Ceiling
Products Used: 82 Sq Ft of Damplifier Pro Deadener (Floor/Doors/Hood/Ceiling)
62 Sq Ft of Luxury Liner Pro Sound Barrier Material (Floor/Doors)
34 Sq Ft of OverKill Closed Cell Foam (Door Panels)
42 Sq Ft of Heat Wave Pro Jute Thermal Insulation (Ceiling/Hood)
Accessories: Spray Adhesive (4 cans), Wooden Roller, Foil Tape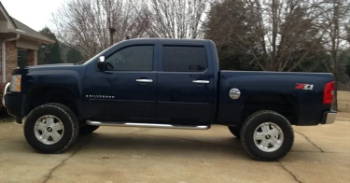 2007 silverado crew cab z71
Type of Project: Floor & Ceiling
Products Used: 64 Sq Ft of Damplifier Pro Deadener (Floor/Ceiling)
42 Sq Ft of Luxury Liner Pro Sound Barrier Material (Floor)
24 Sq Ft of Heat Wave Pro Jute Thermal Insulation (Ceiling)
Accessories: Spray Adhesive (2 cans), Wooden Roller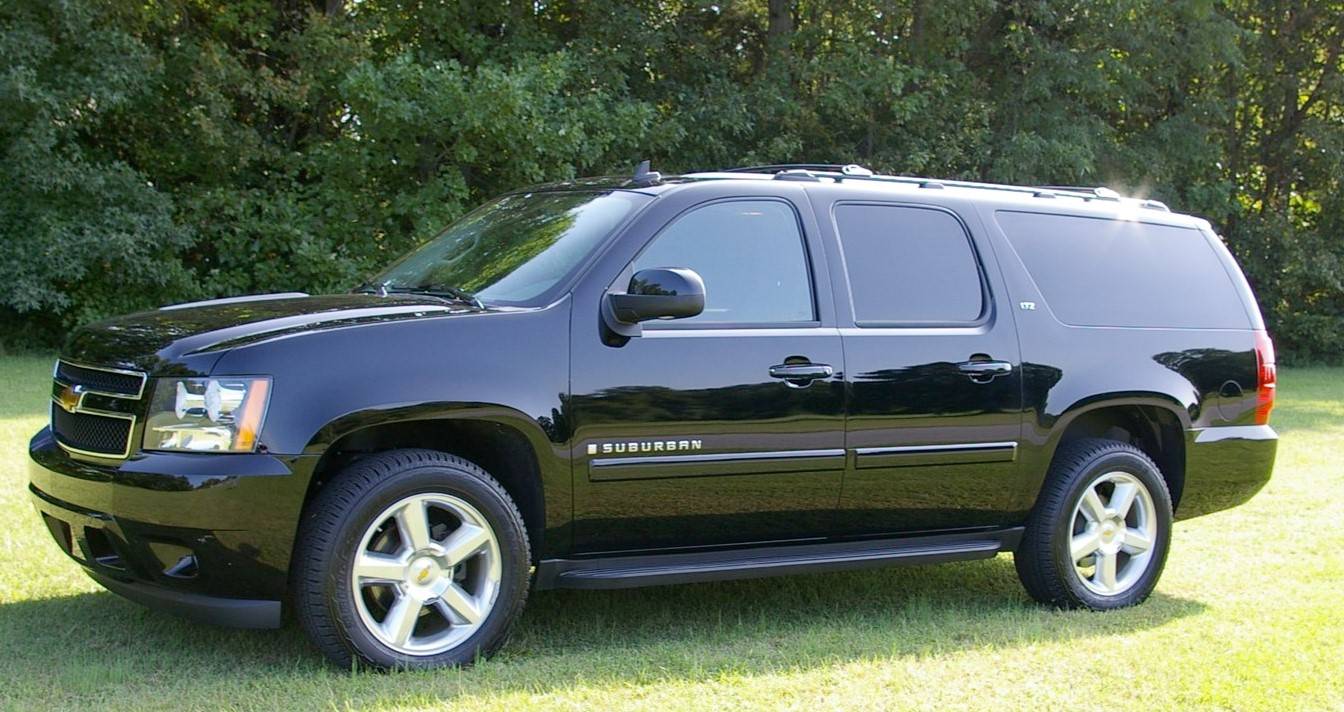 2007 Suburban
Type of Project: Floor, Doors, & Cargo Area
Products Used: 105 Sq Ft of Damplifier Pro Deadener (Floor/Doors/Cargo Area)
72 Sq Ft of Luxury Liner Pro Sound Barrier Material (Floor/Doors/Cargo Area)
40 Sq Ft of Heat Wave Pro Jute Thermal Insulation (Ceiling)
Accessories: Spray Adhesive (4 cans), Wooden Roller, Foil Tape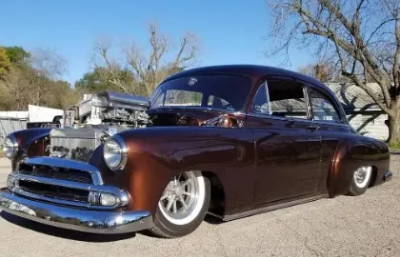 1951 Styleline deluxe
Type of Project: Floor, Doors, & Trunk
Products Used: 88 Sq Ft of Damplifier Pro Deadener (Floor/Doors/Trunk/Ceiling)
68 Sq Ft of Heat Wave Pro Jute Thermal Insulation (Ceiling/Floor/Trunk)
Accessories: Spray Adhesive (2 cans), Wooden Roller, Foil Tape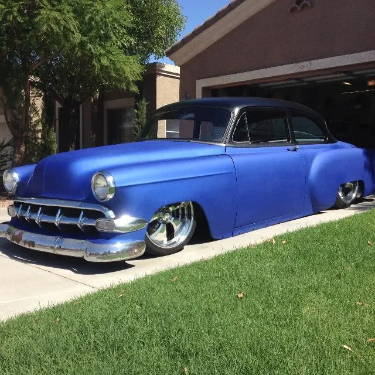 1954 Chevrolet 210
Type of Project: Floor, Doors, Trunk, & Ceiling
Products Used: 75 Sq Ft of Damplifier Pro Deadener (Floor/Doors/Trunk/Ceiling)
75 Sq Ft of Spectrum Liquid Sound Deadener (On top of the Damplifier Pro Doors/Ceiling/Floor/Trunk)
Accessories: Spray Gun, Extra Bottle, Wooden Roller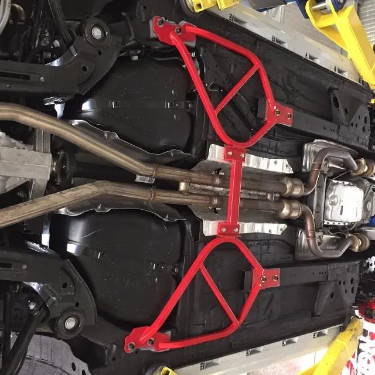 2017 Chevy SS
Type of Project: Undercarriage
Products Used: 65 Sq Ft of Spectrum Liquid Sound Deadener (Undercarriage (5) 1mm coats)
Accessories: Spray Gun, Extra Bottle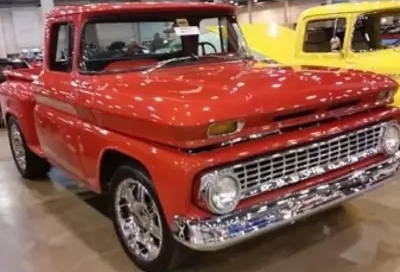 1963 C10
Type of Project: Floor, Doors, Rear Wall, & Ceiling
Products Used: 48 Sq Ft of Damplifier Pro Deadener (Floor/Doors/Rear Wall)
38 Sq Ft of Luxury Liner Pro Sound Barrier Material (Floor/Doors/Rear Wall)
12 Sq Ft of Heat Wave Pro Jute Thermal Insulation (Ceiling)
Accessories: Spray Adhesive (2 cans), Wooden Roller, Foil Tape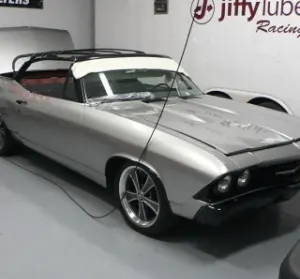 1968 Chevelle Convertible
Type of Project: Floor, Doors, & Undercarriage
Products Used: 80 Sq Ft of Spectrum Spray on Sound Deadener (Undercarriage/Floor/Doors (3) 1mm coats)
Accessories: Spray Gun