Featured Build: Mini Cooper Sound Deadening
2013 Mini Cooper SQ build
We were thrilled to be apart of this awesome sound quality build from all the way over in Singapore. This Mini Cooper, built by Team Second Skin member, Robin, is full of Damplifier Pro, Luxury Liner Pro, and OverKill Pro. Robin loaded up on the Damplifier Pro with 167 sq ft of material throughout the Mini Cooper. He even double layered key spots to ensure there was absolutely no unwanted vibration noise from the new sound system. Next, he added 55 sq ft of Luxury Liner Pro to the floor and doors, 12 sq ft of Thermal Block to the hood, and a whopping 63 sq ft of OverKill Pro to the door panels, ceiling, and hatch. Upon completion of this sweet build, Robin reached out to us with a few renderings of what he envisioned for the car wrap. We were blown away by the design options and honored to be a part of such a meticulously planned vehicle. Heck yeah Robin!!
2013 Mini Cooper build by Robin Best of Robin Audio Technik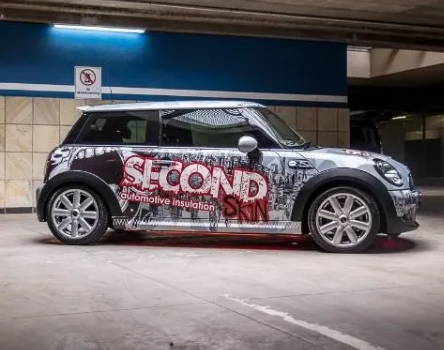 2013 Mini Cooper wrapped in a Team Second Skin wrap. Built by Robin B of Robin Audio Technik in Singapore!! There's nothing to say besides we're consistently honored and amazed by our awesome installers and customers! Shout out to #TeamSecondSkin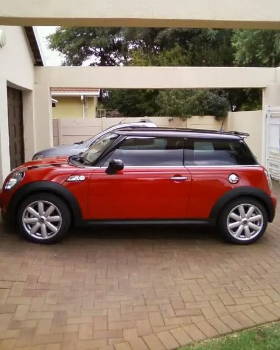 This is how the whole build started...factory fresh Mini Cooper. Hard to believe, right?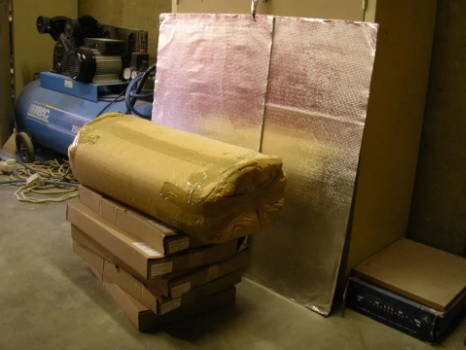 The supplies have arrived in Singapore! Time to lay out the plan of attack.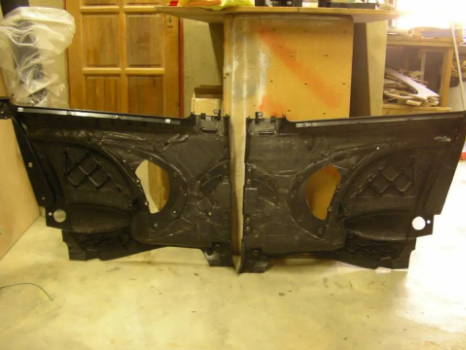 First step of the project... cover those door panels with Damplifier Pro to make them stronger and reduce flex.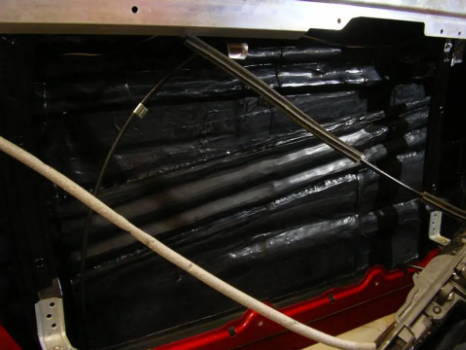 After finishing the panels, Robin moved on to the outer door skins with 7 sq ft of Damplifier Pro per door.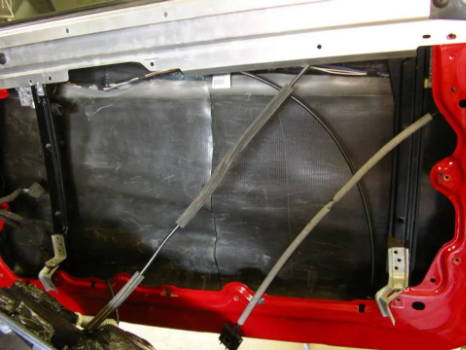 Robin followed that up with the barrier layer of about 6 sq ft of Luxury Liner Pro per door skin. He also applied a layer of OverKill Pro on the inner door skin to decouple the panel.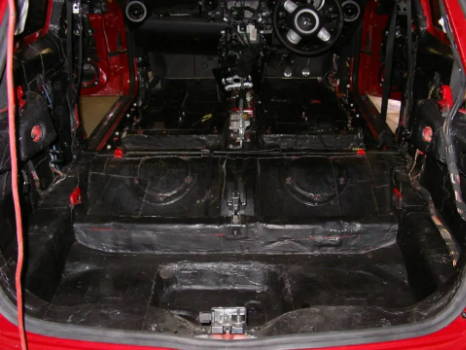 After removing the entire interior of the Mino Cooper, Robin went to town skinning the entire floor with Damplifier Pro and double layering over wheel well humps and above the drive train. In total about 90 sq ft of Damplifier sound deadening was laid throughout the floor.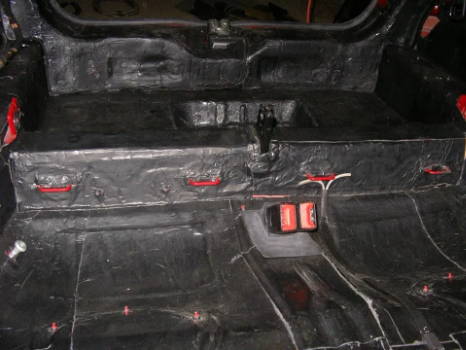 Around 35 sqft Damplifier Pro deadener was added to the back seat and hatch area to keep all that bass vibration in check.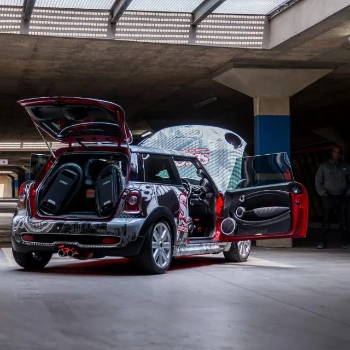 The finished product is immaculate. The attention to detail applied to this Mini Cooper build showed a master at work. Sitting inside of this SQ beauty, you'd would think you were live at the concert. Hats off to you good sir!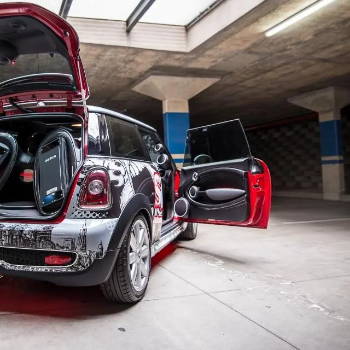 Man, I love the way the door of this Mini Cooper looks.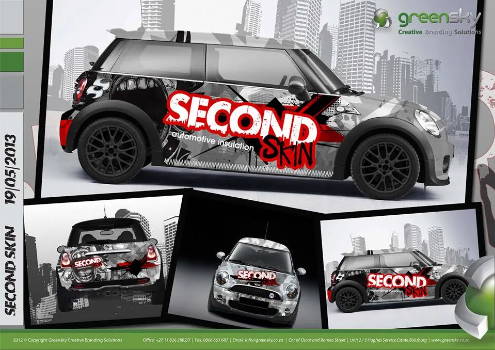 The winning rendering for the wrap. All of the options were great (next slide!), but you gotta admit that this one POPS!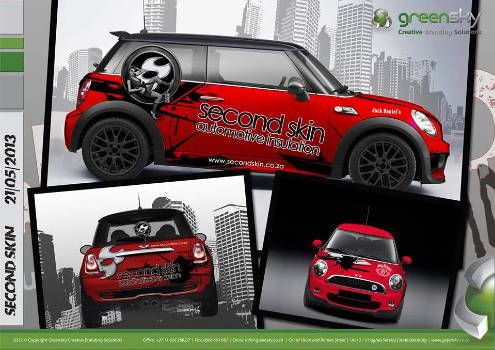 Rendering option 2 for the wrap...clean and fresh with a lot of red.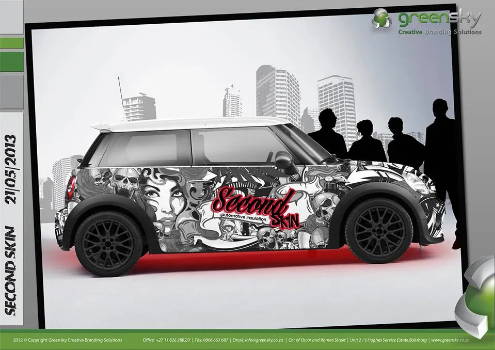 Rendering option 3 for the wrap, this one was a favorite of a couple team members, but they lost the vote!!
More Mini Sound Deadening Projects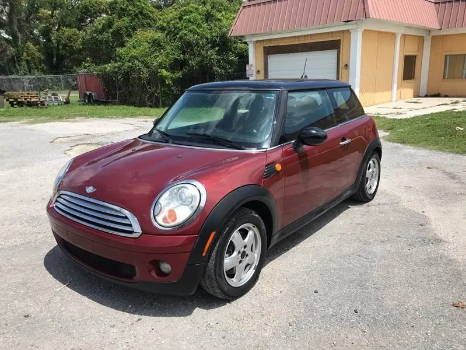 2008 Cooper
Type of Project: Hood Insulation
Products Used: 14 sq ft of Damplifier Pro Deadener
16 sqft of Heat Wave Pro Thermal Insulation
Accessories: Wooden Hand Roller, Spray Adhesive, Foil Tape, Fury Knife
2009 Cooper
Type of Project: Floor & Doors
Products Used: 42 Sq Ft of Damplifier Pro Deadener (Floors/Doors)
30 Sq Ft of Luxury Liner Pro automotive MLV (Floor)
12 Sq Ft of Mega Zorbe Melamine Foam (Doors)
Accessories: Dual Lock Reclosable fasteners, Speaker Tweakers, Wooden Hand Roller
1960 Morris cooper
Type of Project: Undercarriage and Wheel Wells
Products Used: 45 sq ft of Spectrum Liquid Deadener (Undercarriage/Wheel Wells)(3 Coats)
Accessories: Spray Gun & Bottle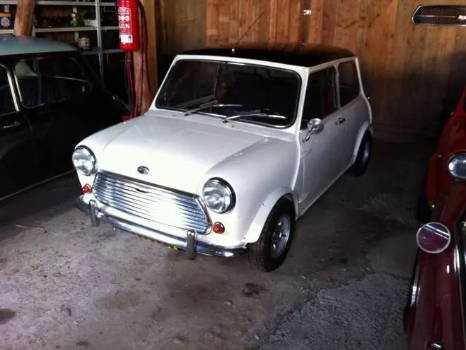 1968 austin cooper s 1275
Type of Project: Full Interior Soundproofing
Products Used: 67 sq ft of Damplifier Pro Deadener (Floor/Doors/Ceiling/Cargo Area)
35 sqft of Luxury Liner Pro (MLV)(Floor/Cargo Area)
32 Sq Ft of Mega Zorbe Melamine Foam (Doors/Ceiling)
Accessories: Spray Adhesive (1 can), Wooden Hand Roller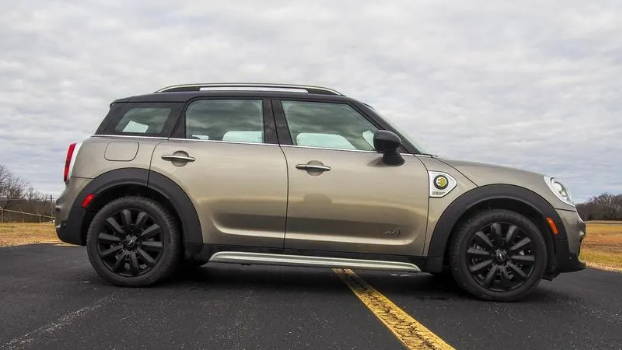 2018 Cooper s countryman
Type of Project: Car Door Sound Deadening
Products Used: 40 sq ft of Damplifier Pro Deadener (Outer & Inner Door Skins)
Accessories: Wooden Hand Roller
2017 Cooper S Clubman
Type of Project: Full Vehicle Soundproofing
Products Used: 89 sq ft of Damplifier Pro Sound Deadener (Floor/Doors/Ceiling/Hatch Area)
45 sqft of Luxury Liner Pro Mass Loaded Vinyl (Floor/Cargo Area)
44 sqft of Mega Zorbe Melamine Foam (Doors/Ceiling)
Accessories: Spray Adhesive (1 Can), Wooden Roller, Speaker Tweakers (Set of 4)