Featured Build: Porsche Carrera Sound Deadening
Dave's porsche 911 turbo build
When you have a turbo and exhaust upgrades, it takes mass loaded vinyl to solve the sound issues. Dave ordered the Mid Sized Car Build Package with 55 sq ft of Damplifier Pro and 45 sq ft of Luxury Liner Pro. Dave also got a sheet of Heat Wave Pro sheet for thermal insulation on the ceiling. After skinning the entire floor, doors, and ceiling with Damplifier Pro (about 60% coverage), Dave installed the Luxury Liner Pro on the floor and back wall at 100% coverage. To finish up, he put the Heat Wave Pro on the ceiling. It only took about 12 sqft to completely cover the Damplifier Pro and add a good amount of insulation above the headliner.
Straight from Dave: "Second Skin products are the best! They are easy to use, ship fast, and keep the car very quiet and cool! We have used other products in the past but now we use Second Skin exclusively! Ma halo Second Skin."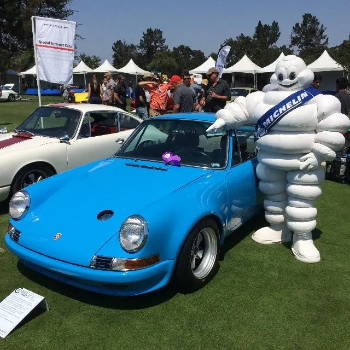 Winner, winner! Dave has won numerous awards. It's always cool when the Michelin man shows up to check out your ride.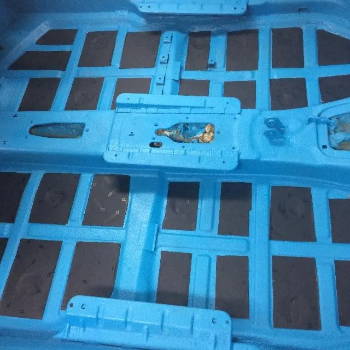 Dave' installed Damplifier Pro in a checkerboard pattern on the floor of his Porsche 911 Turbo. This is the best strategy when using the 60% coverage method.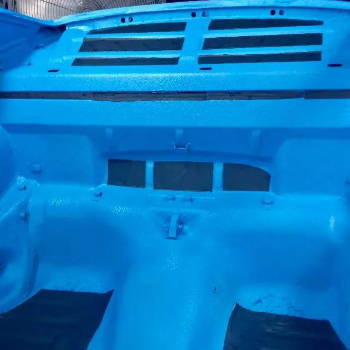 A little Damplifier Pro on the back wall of the Carrera. It doesn't take much with a deadener this good!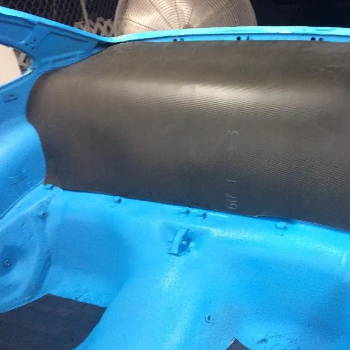 100% coverage with Luxury Liner Pro mass loaded vinyl on the back wall is key to blocking out the engine, turbo, and exhaust noise in a rear engine vehicle like the Porsche.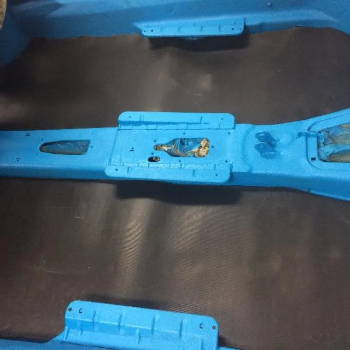 After working his way down the back wall of the Carrera, Dave applied Luxury Liner Pro with as close to 100% coverage as he could on the floor.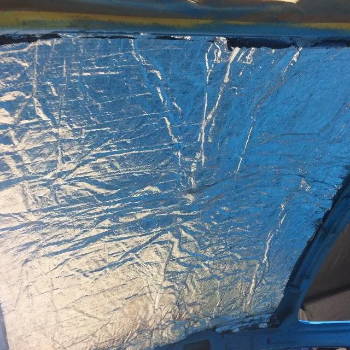 After applying Damplifier Pro in 60% coverage on the ceiling, Dave used Heat Wave Pro to add thermal and sound insulation.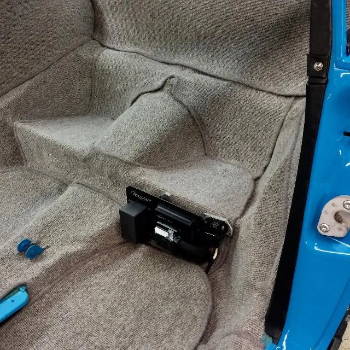 All done with the insulation install. Let's get the upholstery back in there!
The key to getting everything to fit back together like a glove is to take notes/pics as you go. Take your time and always cut around areas that may have thin clearance issues or mounting brackets.
Always love a very professional install. Now get out there and enjoy the new silence of your ride!!!
More Porsche Sound Deadening Projects
2006 carrera
Type of Project: Floor & Doors
Products Used: 38 Sq Ft of Damplifier Pro Deadener (Floor/Doors)
24 Sq Ft of Luxury Liner Pro Sound Barrier Material (Floor/Rear Wall)
14 Sq Ft of OverKill Closed Cell Foam (Doors)
Accessories: Spray Adhesive (1 can), Wooden Roller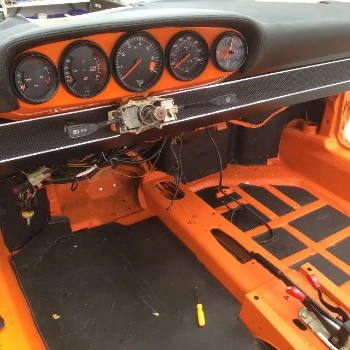 1989 carrera 911 turbo
Type of Project: Floor & Rear Wall
Products Used: 35 Sq Ft of Damplifier Pro Deadener (Floor/Rear Wall)
35 Sq Ft of Luxury Liner Pro Mass Loaded Vinyl (Floor/Rear Wall)
Accessories: Spray Adhesive (1 can), Wooden Roller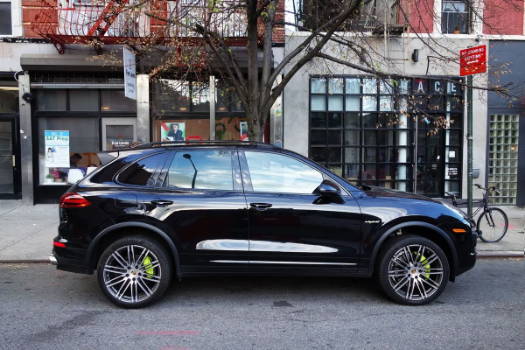 2015 tucson
Type of Project: Floor & Rear Cargo Area
Products Used: 54 Sq Ft of Damplifier Pro Deadener (Floor/Cargo Floor)
54 Sq Ft of Luxury Liner Pro MLV (Floor/Cargo Floor)
Accessories: Spray Adhesive (2 cans), Wooden Roller
2014 Carerra Convertible
Type of Project: Floor, Back Wall, & Doors
Products Used: 50 Sq Ft of Damplifier Pro Deadener (Floor/Doors/Back Wall)
36 Sq Ft of Luxury Liner Pro Mass Loaded Vinyl (Floor/Back Wall)
12 Sq Ft of OverKIll Pro Closed Cell Foam (Doors)
Accessories: Spray Adhesive (2 cans), Wooden Roller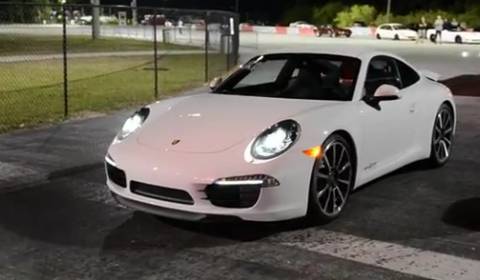 2012 Carrera 911 turbo
Type of Project: Full Vehicle
Products Used: 65 Sq Ft of Spectrum Liquid Deadener (Floor/Doors/Ceiling/Trunk)
35 Sq Ft of Luxury Liner Pro Sound Barrier Material (Floor/Trunk)
12 Sq Ft of OverKIll Pro Closed Cell Foam (Door Panels)
22 Sq Ft of Heat Wave Pro Jute Thermal Insulation (Ceiling/Trunk Lid)
Accessories: Spray Adhesive (1 can), Spray Gun + Bottle, Foil Tape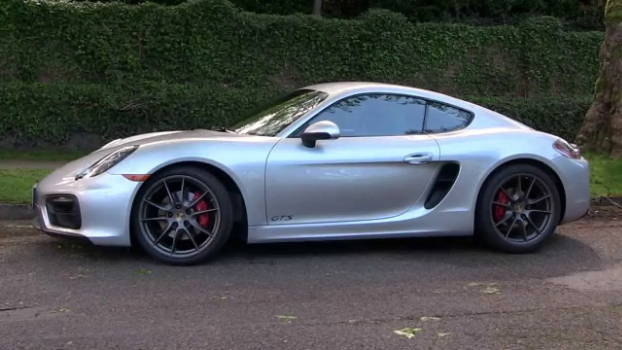 2015 cayman gts
Type of Project: Full Vehicle Sound Deadening
Products Used: 70 Sq Ft of Damplifier Pro Sound Deadening (Floor/Doors/Firewall/Ceiling/Trunk)
40 Sq Ft of Luxury Liner Pro Sound Barrier Material (Floor/Trunk)
12 Sq Ft of Mega Zorbe Melamine Foam (Doors)
14 Sq Ft of Mega Zorbe Melamine Foam (Ceiling)
Accessories: Spray Adhesive (2 cans), Wooden Roller