Legendary music producer mike dean's 2020 model x
The amazing crew at West Coast Custom's was asked to upgrade a Tesla Model X ride with BASS and superior audio system for Grammy winner Mike Dean. Chad Utt the operations manager of WCC got to get down and dirty with his skills from the past needed for this car audio build for someone with an ear like Mike Dean. Chad installed some Illusion Audio Carbon C8, C6, and C3 components paired with a JL Audio VXi800/8. For the sub, they ended up using two JL Audio 10W3V3 in a ported enclosure tuned to 29hz, powered by a JL Audio VXi600/2, bridged to 4 ohm mono. Chad spent a ton of time tuning and getting crossover points/slopes dialed in and the end result was well worth it. The sound stage sits nice and high with great separation. The subs absolutely slam and play clean, loud, and super low. We originally planned on doing two 12's but then Mike decided that he wanted to keep all equipment below the factory floor panels in the rear so we decided to go with 10's instead. And of course he skinned the doors, door panels, and trunk area with Damplifier Pro. The doors took about 6 sqft each for the outer skin and 3 sqft each for the door panels, while the trunk took 22 sqft of Damplifier Pro. Also check out our article on a similar vehicle; reducing Tesla Model Y road noise.
Check out more of the awesome builds featuring Second Skin products built by West Coast Customs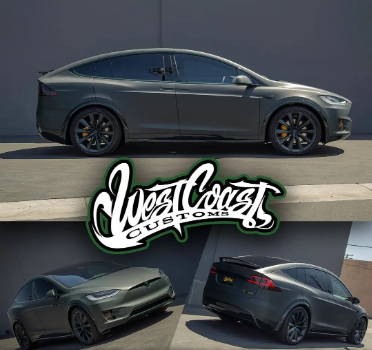 Custom Tesla Model X for record producer Mike Dean!!!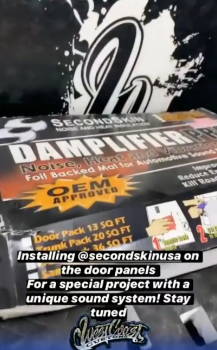 Chad Utt of West Coast Custom skinning the door panels of the Tesla Model X with 3 sqft of Damplifier Pro to increase door speaker performance and eliminate rattles.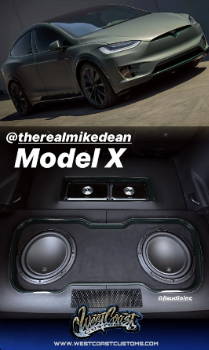 Tesla Model X for record producer Mike Dean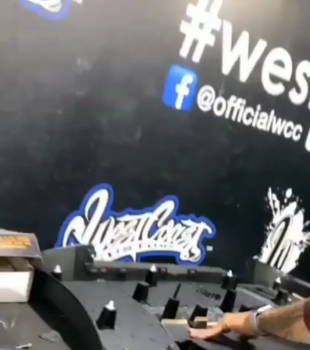 Damplifier Pro on the door panels.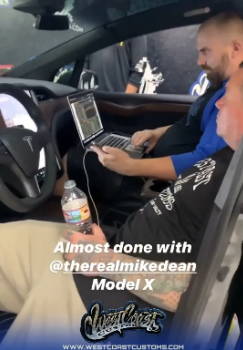 Ryan and Chad tuning the sound JL system inside of the Model X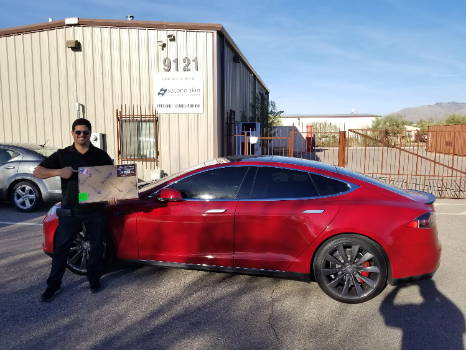 2018 Model S
Type of Project: Floor
Products Used: 36 Sq Ft of Damplifier Pro Deadener (Floor)
20 Sq Ft of Mega Zorbe Hydrophobic Melamine Foam (Doors)
Accessories: Wooden Roller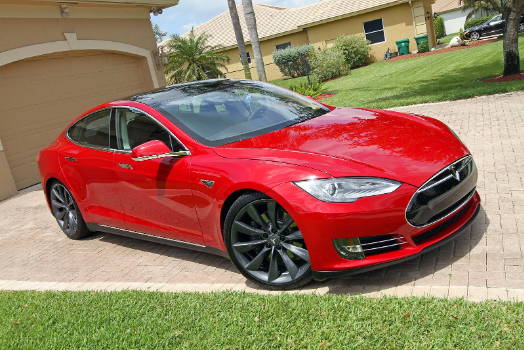 2019 Model S
Type of Project: Floor, Doors, & Trunk
Products Used: 85 Sq Ft of Damplifier Pro Deadening Mats
50 Sq Ft of Luxury Liner Pro Mass Loaded Vinyl (Floor/Trunk)
20 Sq Ft of OverKill Pro Closed Cell Foam (Doors)
Accessories: Wooden Roller, Dual Lock Fastener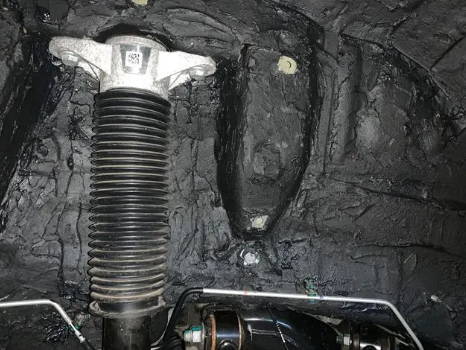 2017 model 3
Type of Project: Wheel Wells
Products Used: 40 Sq Ft of Spectrum Sludge Liquid Sound Deadening (Wheel Wells)
Accessories: PlastiWrap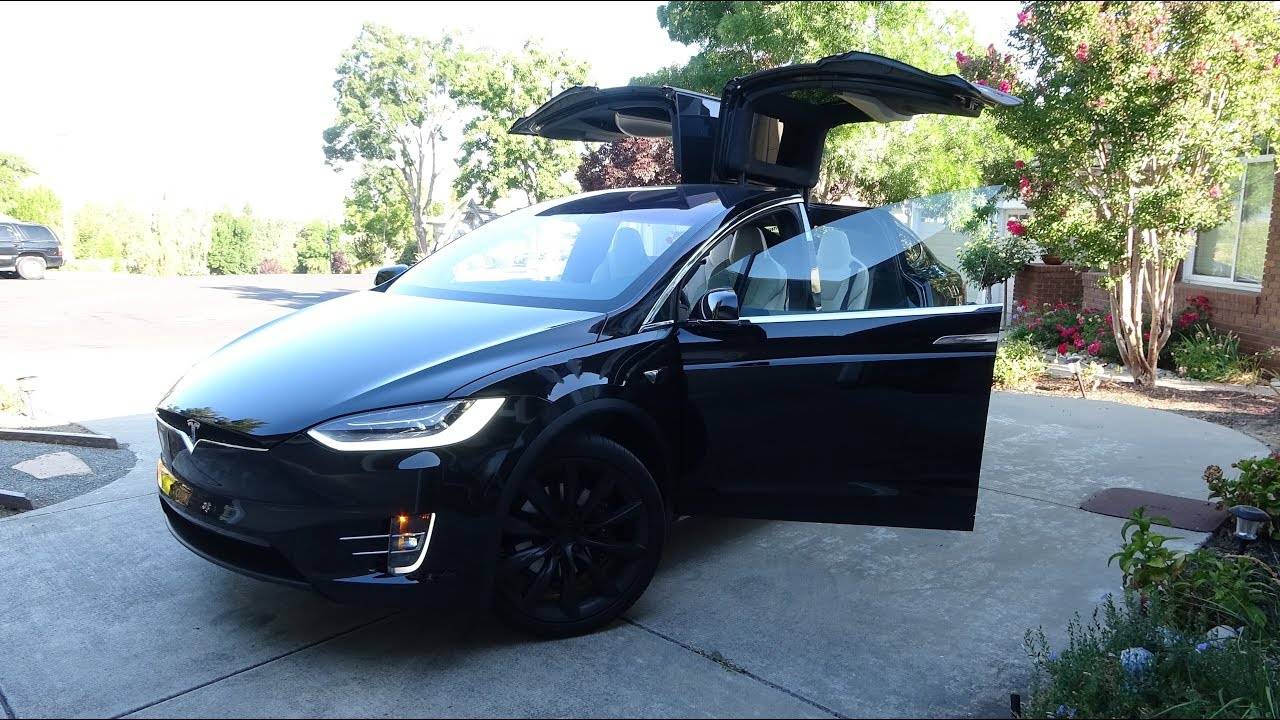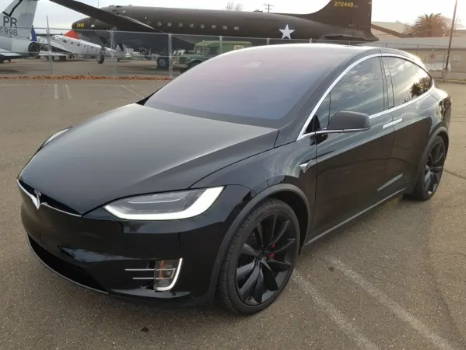 2017 model x
Type of Project: Floor, Doors, & Hood
Products Used: 68 Sq Ft of Damplifier Pro Sound Deadening Mat (Floor/Doors/Hood)
35 Sq Ft of Luxury Liner Pro Mass Loaded Vinyl (Floor)
18 Sq Ft of Mega Zorbe Melamine Foam (Outer Door Skins)
15 Sq Ft of Mega Block Thermal Insulation (Hood)
Accessories: Dual Lock Adhesive, Wooden Hand Roller, Foil Tape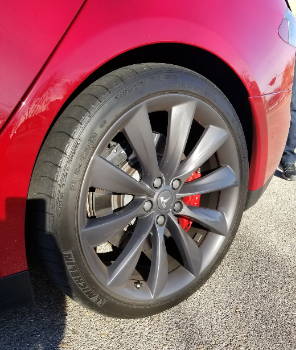 model s
Type of Project: Wheel Wells
Products Used: 20 Sq Ft of Spectrum Liquid Deadener (All 4 Wheel Wells)
Accessories: Spectrum Spray Bundle w/ Accessories