Featured Build: Pontiac Catalina
Kip's 1959 Pontiac catalina
Kip restored, insulated, and painted his sweet ride in the Tophat Automotive Customs shop in Evansdale, Iowa. This Catalina is 100% stock with a 389 C.I. 6.4 Lt. engine on a 3" dropped suspension. She rides low...and can be found traveling the roads of the Midwest. She ain't no trailer build. Inside Kip has skinned this beauty with 85 sq ft of Damplifier Pro on the floor, doors, and trunk. He also applied 63 sq ft of Luxury Liner Pro in the trunk and floor. When this sweet ride isn't burning rubber, you can hear her scream some Slipknot from the Kenwood Excelon head unit with (4) Memphis 6x9's and (2) Memphis 6.5's powered by a Kenwood Excelon amplifier. Check out Kip's builds at @urbanstylz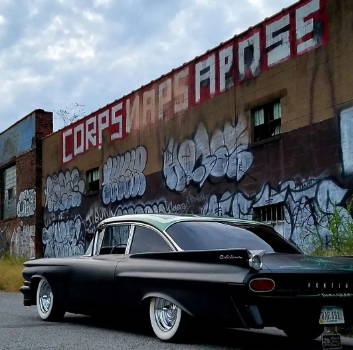 1959 Pontiac Catalina built by Kip L, a member of the Midwest Grease Kings.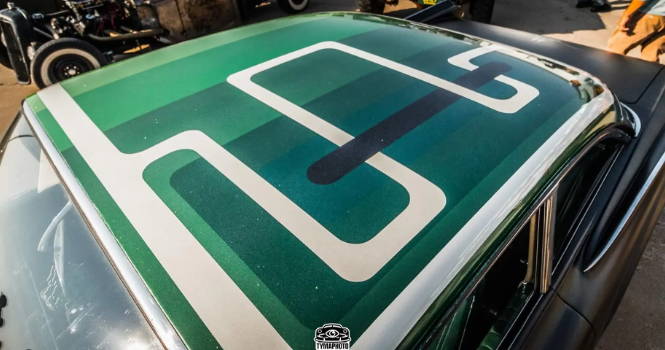 Check out that paint work. Custom design sprayed by Kip L of Tophat Automotive Syndicate.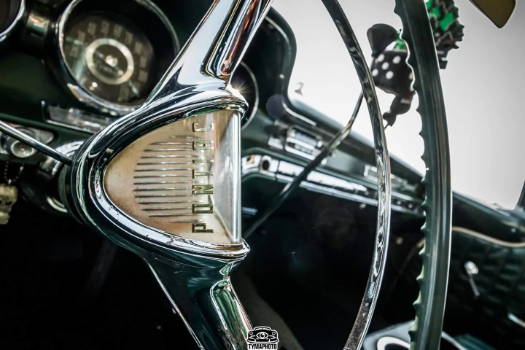 Old school rides always have the best interior detail work...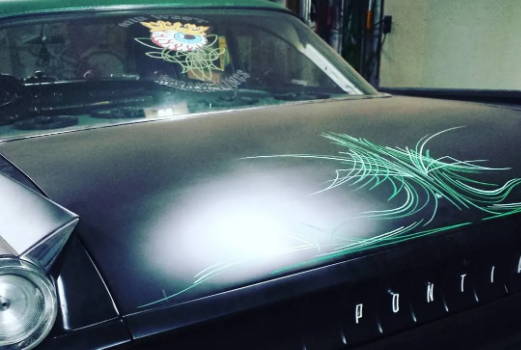 Kip has that steady hand for the line work on his Catalina.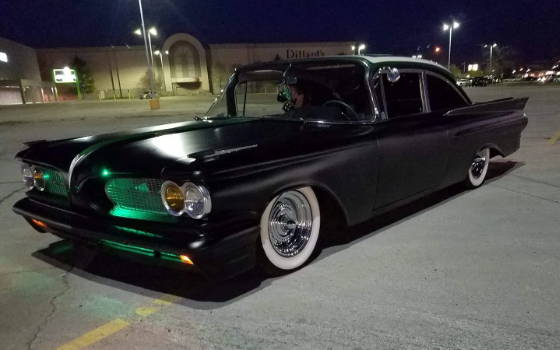 Even when the sun goes down, this ride looks fresh... get me in that Pontiac!!!
More Pontiac Sound Deadening Projects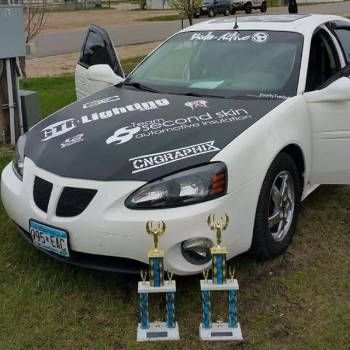 2010 Pontiac grand prix By Dan L.
Type of Project: Full Bass Competition Sound Deadening of the Floor, Ceiling, Pillars, Trunk & Doors (2 layers)
Products Used: 180 Sq Ft of Damplifier Pro Deadener
Accessories: Wooden Roller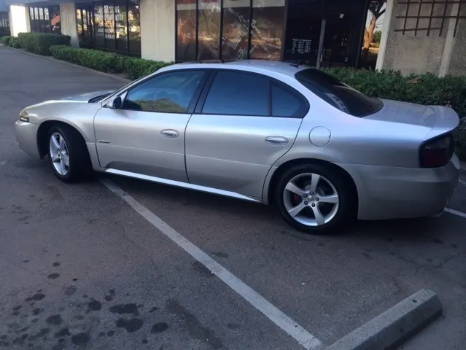 2005 BonNeville
Type of Project: Floor, Doors, & Trunk
Products Used: 94 Sq Ft of Damplifier Pro Deadener (Floor/Doors/Trunk)
66 Sq Ft of Luxury Liner Pro Mass Loaded Vinyl (Floor/Trunk)
28 Sq Ft of Mega Zorbe Hydrophobic Melamine Foam (Doors)
Accessories: Spray Adhesive (2 cans), Wooden Hand Roller

1966 gto
Type of Project: Floor & Trunk Soundproofing
Products Used: 65 Sq Ft of Damplifier Pro Deadener (Floor/Trunk)
65 Sq Ft of Luxury Liner Pro mlv for a vehicle (Floor/Trunk)
Accessories: Spray Adhesive (2 cans), Wooden Roller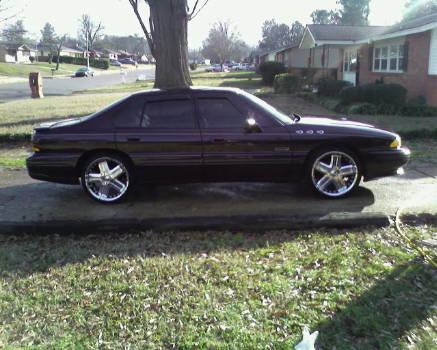 1998 bonneville
Type of Project: Floor, Trunk, & Doors
Products Used: 88 Sq Ft of Damplifier Pro Deadener (Floor/Doors/Trunk)
35 Sq Ft of Luxury Liner Pro Mass Loaded Vinyl (Trunk/Back Seat Wall)
24 Sq Ft of OverKIll Pro Closed Cell Foam (Doors)
Accessories: Spray Adhesive (2 cans), Speaker Tweakers, Wooden Roller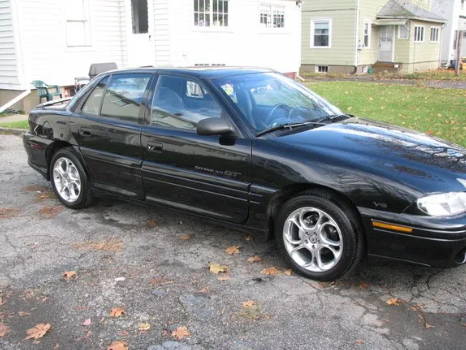 1996 Grand Am
Type of Project: Full Vehicle
Products Used: 86 Sq Ft of Spectrum Liquid Deadener (Floor/Doors/Ceiling/Trunk)
55 Sq Ft of Luxury Liner Pro Sound Barrier Material (Floor/Trunk)
21 Sq Ft of OverKill/OverKIll Pro Closed Cell Foam (Doors/Door Panels)
14 Sq Ft of Heat Wave Pro Jute Car Heat Insulation (Ceiling)
Accessories: Spray Adhesive (4 cans), Spray Gun Kit, Foil Tape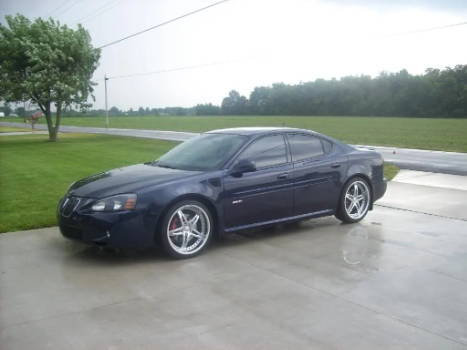 2008 grand prix
Type of Project: Floor, Doors, & Trunk
Products Used: 82 Sq Ft of Damplifier Pro Sound Deadening (Floor/Doors/Trunk)
58 Sq Ft of Luxury Liner Pro Sound Barrier Material (Floor/Trunk)
22 Sq Ft of Heat Wave Pro Jute Thermal Insulation (Doors)
Accessories: Spray Adhesive (3 cans), Wooden Roller
1969 GTo
Type of Project: Full Vehicle
Products Used: 110 Sq Ft of Spectrum Liquid Sound Deadener (Floor/Doors/Ceiling/Trunk) (6 gallons for 3 layers)
62 Sq Ft of Luxury Liner Pro Sound Barrier Material (Floor/Trunk/Firewall)
18 Sq Ft of Mega Zorbe Melamine Foam (Doors)
22 Sq Ft of Heat Wave Pro Jute Thermal Insulation (Ceiling)
Accessories: Spray Adhesive (2 cans), SpraY Gun + Bottle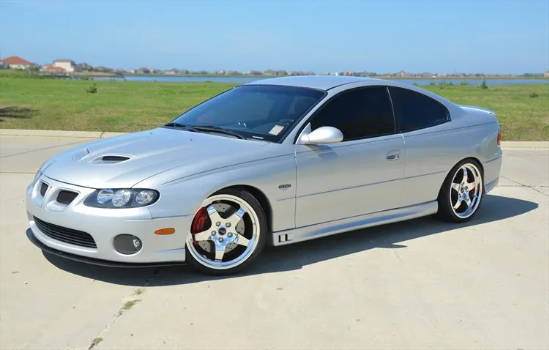 2005 GTo
Type of Project: Floor, Doors, & Trunk
Products Used: 65 Sq Ft of Spectrum Liquid Deadener (Floor/Doors/Trunk) (4 gallons for 3 layers)
48 Sq Ft of Luxury Liner Pro Sound Barrier Material (Floor/Trunk)
14 Sq Ft of Mega Zorbe Melamine Foam (Doors)
Accessories: Dual Lock (6'), Spray Gun + Bottle
1996 Grand Am
Type of Project: Full Vehicle
Products Used: 76 Sq Ft of Damplifier Pro Sound Deadening (Floor/Doors/Ceiling/Trunk)
62 Sq Ft of Luxury Liner Pro Sound Barrier Material (Floor/Doors/Trunk)
18 Sq Ft of Heat Wave Pro Jute Thermal Insulation (Ceiling)
Accessories: Spray Adhesive (2 cans), Wooden Roller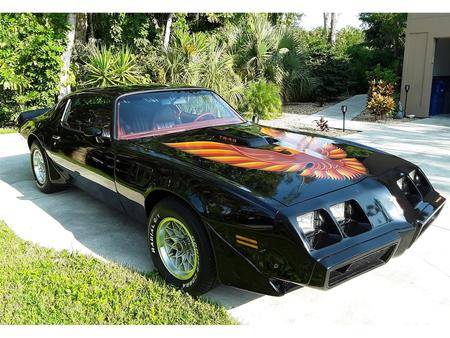 1980 firebird
Type of Project: Complete Undercarriage Soundproofing
Products Used: 60 Sq Ft of Spectrum Liquid Deadener (5 gallons for 4 layers)
Accessories: Spray Gun Kit