Featured Build: Saleen S7 Sound Deadening
2019 Saleen s7 (3 custom builds)
When world famous Saleen had a special project for three 1,300 horse power monsters, they reached out to our good friend Kenny at West Coast Custom's and he got to work on these bad boys. With all that power and heat behind the driver, Kenny knew he would need Second Skin to quiet it down and thermally insulate this American made muscle. After about 45 sq ft of Damplifier Pro on the back wall, floor, and doors, he'd completely killed the vibration noise and stopped the heat transfer. Adding a layer of about 12 sq ft of Luxury Liner Pro dropped the engine and exhaust noise down about 12 dB inside the vehicle. Just those two materials, and Kenny completely insulated the driver's back from the heat generated by the turbos, exhaust, and 1,300 HP. So far, three of these specialty S7's have been built in honor of the 70th birthday of Steve Saleen. Each one has a $1,000,000 price tag. Go ahead and get in line!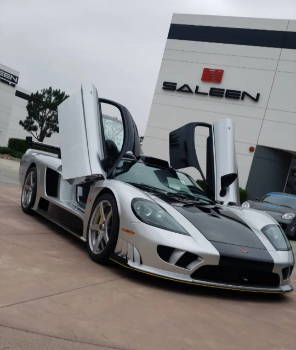 Honey, can I get one, please? Only $1,000,000 and I can drive it off the lot today!!! This is the first 2019 Saleen S7 1,300 HP American made muscle car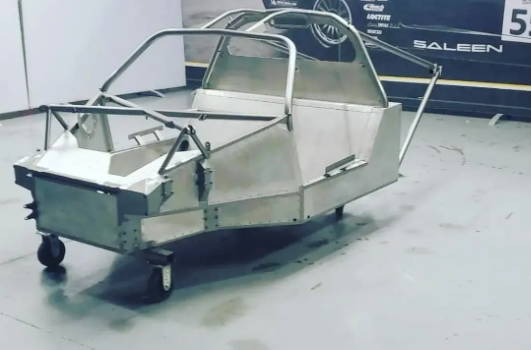 This custom fabricated frame is how it all began.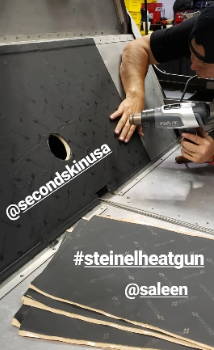 We hear you Kenny! Let's get that bad boy skinned with Damplifier Pro. Kenny is using a heat gun to get that application perfect, and completely wrinkle free.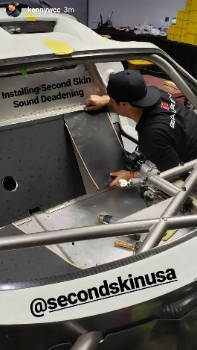 It's the attention to detail that makes West Coast Customs a world renowned shop.
The powerhouse has arrived. Just the beginning of getting to 1,300 HP...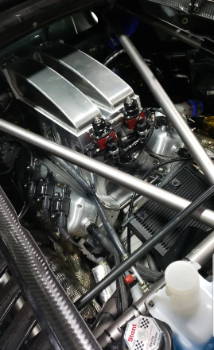 The big boy engine fits like a glove. Time to make it roar!!!
After the body is attached for a test fit, it's time for brakes and rims.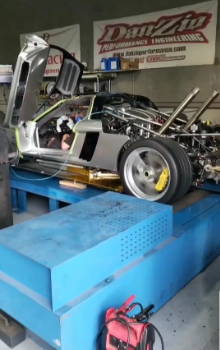 Doing some test runs on the DYNO machine to get that engine working perfect.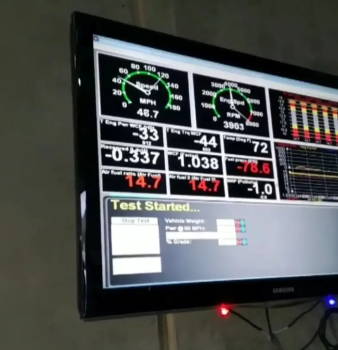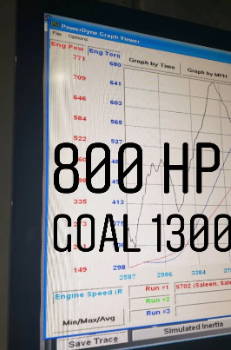 Not quite there yet...more tweaking, more testing...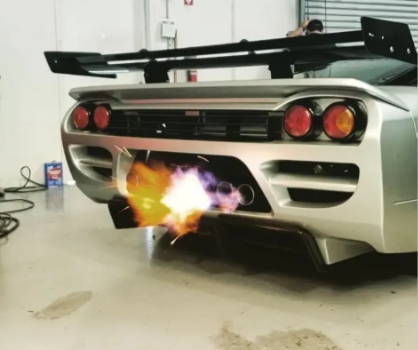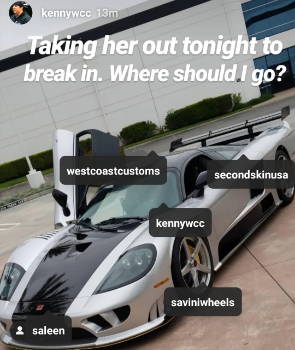 2019 Saleen S7 #1 is finished and ready for road tests... Let me try! I promise to take care of her :)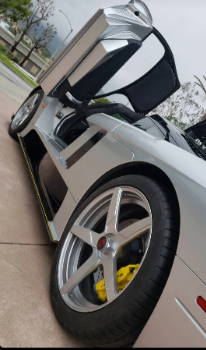 Can't have regular doors on a ride like this. USA! USA!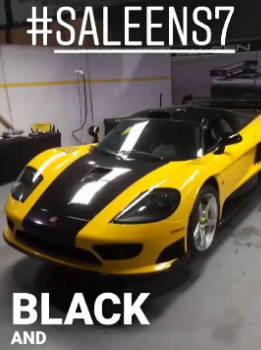 2019 Saleen S7 #2 - You know what it is... black and yellow, black and yellow.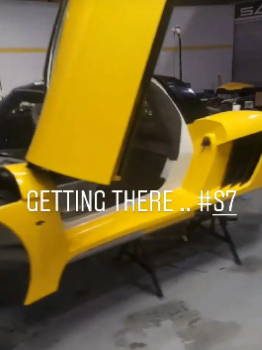 More fancy door work. I never get tired of seeing that.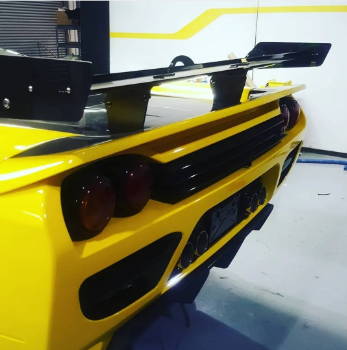 Nice rear end too. I don't get tired of that either!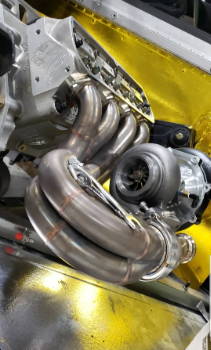 The turbos take this ride from 800 HP to 1300!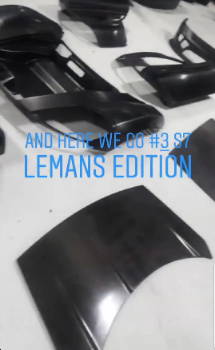 2019 Saleen S7 #3 Lemans Edition. These parts are about to come to life.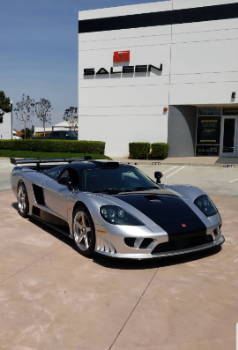 Are you ready to buy Saleen S7 #4? Let us know and maybe we can get you a discount on that $250,000 down payment. J/k. We're not that cool.