Featured Build: Toyota 4 Runner by the King of Bass
master will's 1999 4Runner SR5 "Rolling thunder"
Super cool dude, awesome husband, hard working father, big loving PAPA , motivator, and BASS community ambassador... Will brings unending positive vibes to every aspect of his life. His biggest build, "Rolling Thunder", including unique sub woofer ports and pole dancing figurines, is always a show stopper. You'll find Will slamming that Garth Brooks BASS at events across the country.
From helping his team mates to helping total strangers, Will has a heart of gold. We've enjoyed having him be a part of Team Second Skin for many years. On top of his full time job and being a full time dad, Will runs a small install shop in his community of Metter, GA. He also finds the time to attend BASS meets and car shows through the southeast, consistently bring home the hardware! Over the past 9 years, he has brought home both State and World Championships along with 358 other awards and trophies. Master Will is the Team SKAR Audio Captain, Team No Wall Founder, and long time Team Second Skin member.
Will used about 120 sqft of Damplifier Pro to strengthen up the metal in his roof, doors, and hatch area. Due to his champion level BASS, every part of the 4Runner has at least one layer. One of our favorite parts of following Will's journey is seeing his kids grow up to be fine young men and finding a similar passion for BASS. Keep up the great work Will!!
Follow Chill Master Will on Instagram (Chill Master Will) or Facebook to keep up with his positive vibes and helpful posts supporting the BASS community.
Chill Master Will makes it look way too easy...bringing home the hardware at almost every event he attends. Great work Rolling Thunder. #TeamSecondSkin
Will started with one layer of Damplifier Pro on the inner skins. He then used the checker board coverage strategy on the outer skins for a total of 6 sqft in each door.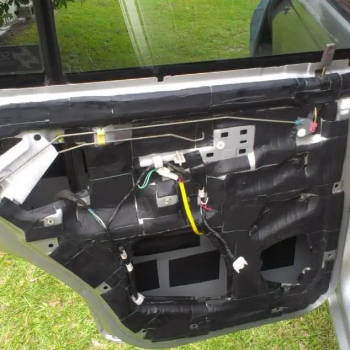 Same approach with the rear doors. 6 sq ft per door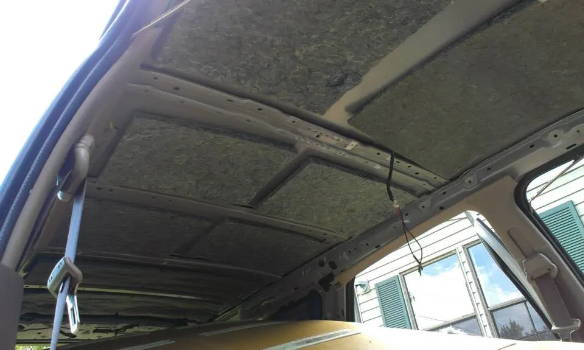 After removing the factory headliner, we've got some jute pads on the ceiling. Time to remove those and add some butyl.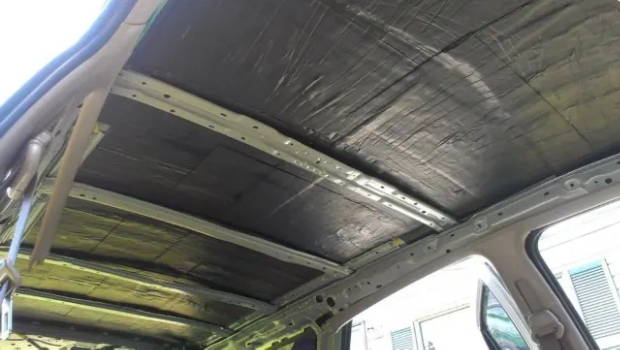 Time to stop that FLEX...SPL Bass puts a lot of stress on the roof. This flex is also a source of db loss. The stronger you can make the ceiling, the more pressure you can create in the build. Flex is the enemy and Damplifier Pro is the super hero to kill it dead!!! Will used 2 layers of Damplifier Pro in the ceiling of his 4 Runner for a total of 58 sq ft.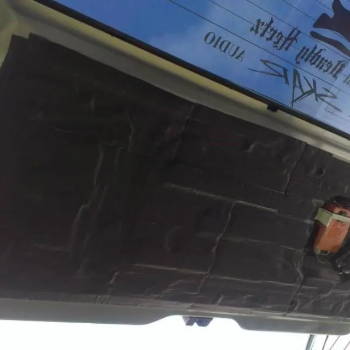 Next up... reinforce the areas where the BASS will be banging the most, the cargo area. The rear hatch received 2 layers of Damplifier Pro for a total of 16 sqft of coverage. No more rattles here.
It's always nice to have a helper when rolling on Second Skin products. Got to start them young!!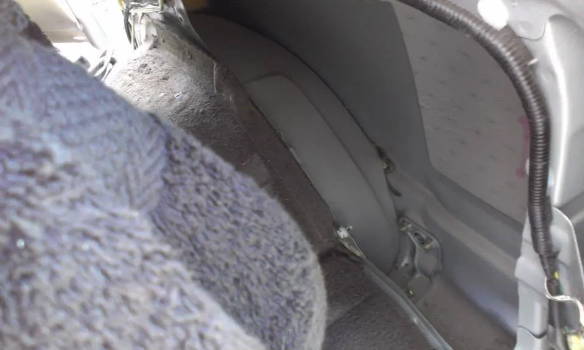 A shot of the rear quarter panel before the Second Skin Damplifier Pro. Get that bare metal covered!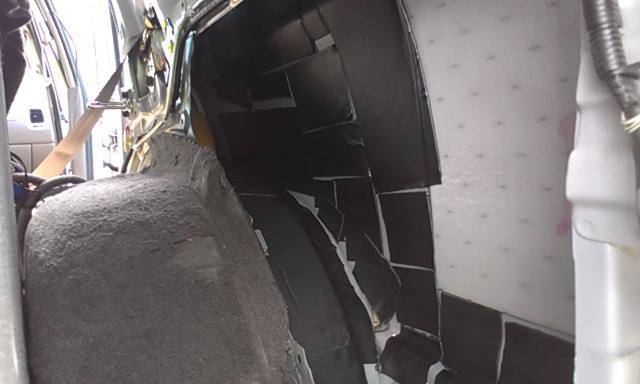 Rear passenger quarter panel after Second Skin Damplifier Pro applied courtesy of Will's two sons.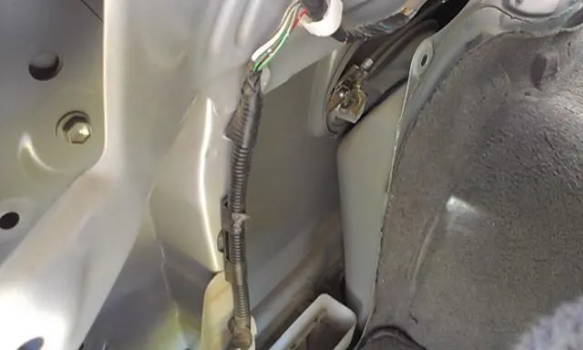 Look at that quarter panel just screaming for some butyl to protect it! Massive BASS incoming.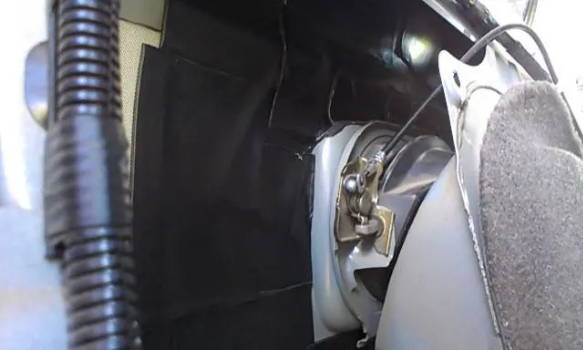 Another rear quarter after Damplifier Pro. About 2 sqft of coverage used.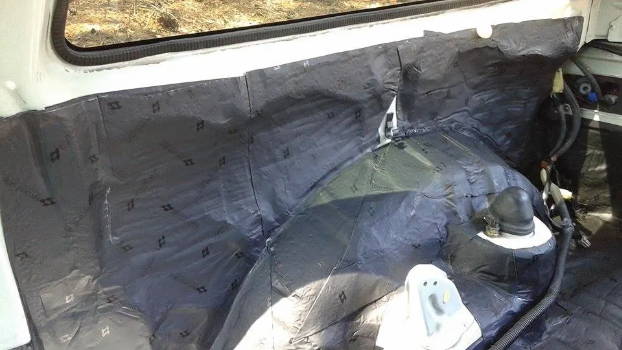 The side wall and wheel well completely covered with Damplifier Pro.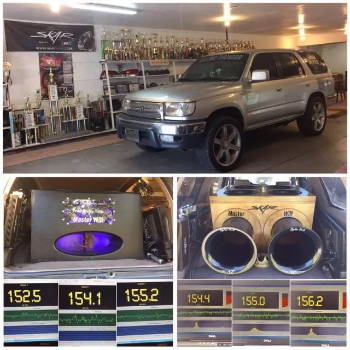 Master Will's Man Cave Install Shop...Along with some of his Big A$$ Ports!!!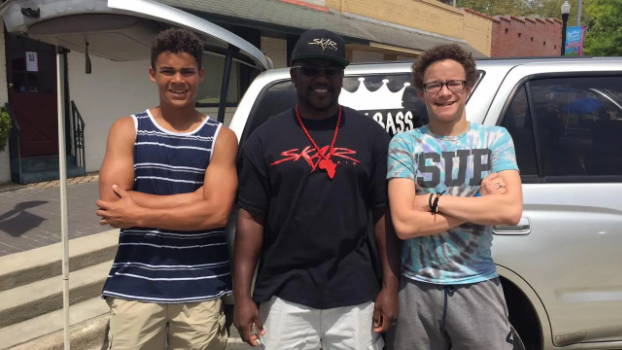 Thanks for being a part of Team Second Skin guys, we appreciate the positive vibes you bring on a daily basis.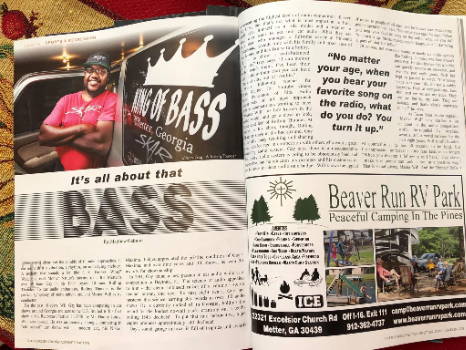 Does he ever stop? He's even in the local magazines.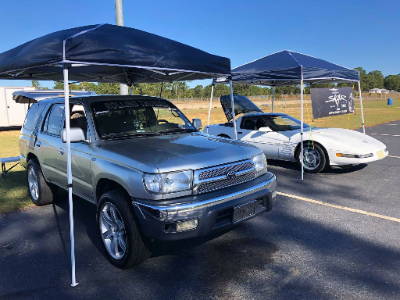 You can almost always catch Master Will at a show in the southeast. Just listen for that ROLLING THUNDER!!!
More Toyota Sound Deadening Projects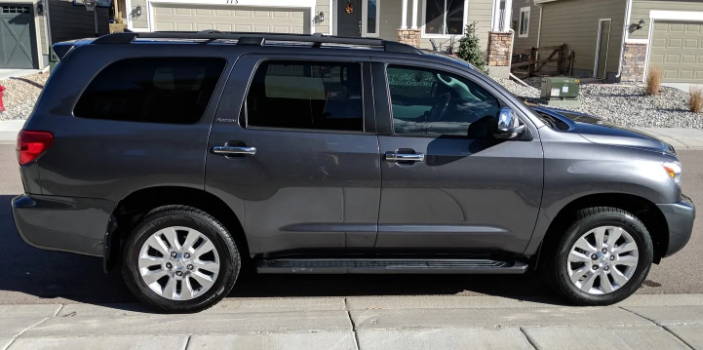 2013 Land Cruiser
Type of Project: Floor, Ceiling, & Doors
Products Used: 94 Sq Ft of Damplifier Pro Deadener (Floor/Doors/Ceiling all 60% coverage)
59 Sq Ft of Luxury Liner Pro Sound Barrier Material (Floor)
58 Sq Ft of OverKill Pro Closed Cell Foam (Doors/Cargo Door/Door Panels)
46 Sq Ft of Mega Zorbe Hydrophobic Melamine Foam (Ceiling)
Accessories: Spray Adhesive (4 cans), Wooden Roller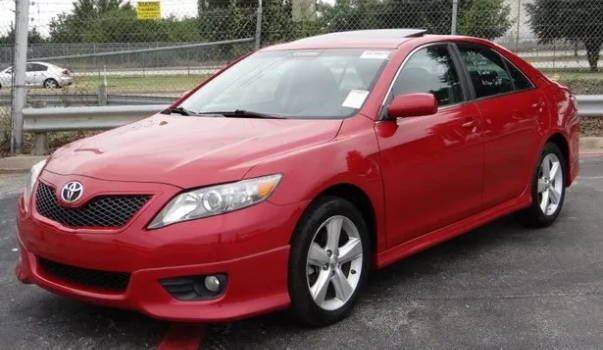 2011 camry
Type of Project: Floor, Doors, & Trunk
Products Used: 73 Sq Ft of Damplifier Pro Deadener (Floor/Doors/Trunk)
55 Sq Ft of Luxury Liner Pro Mass Loaded Vinyl (Floor/Trunk)
30 Sq Ft of OverKill Pro Closed Cell Foam (Doors/Trunk Lid)
Accessories: Spray Adhesive (3 cans), Wooden Hand Roller, Speaker Tweaker (Set of 4)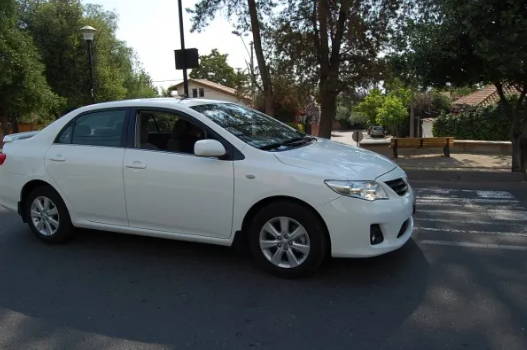 2011 corolla
Type of Project: Door & Floor Insulation
Products Used: 62 Sq Ft of Damplifier Pro Deadener (Floor/Doors)
38 Sq Ft of Luxury Liner Pro Sound Barrier Material (Floor)
18 Sq Ft of Mega Zorbe Hydrophobic Melamine Foam (Doors)
Accessories: Spray Adhesive (1 can), Wooden Roller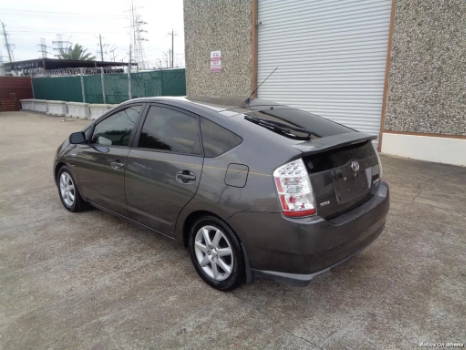 2008 prius
Type of Project: Add Automotive Insulation to Full Cabin Area
Products Used: 66 Sq Ft of Damplifier Pro Deadener (Floor/Doors/Trunk)
46 Sq Ft of Luxury Liner Pro Sound Barrier Material (Floor/Trunk)
20 Sq Ft of OverKill Closed Cell Foam (Door Panels)
Accessories: Spray Adhesive (2 cans), Wooden Roller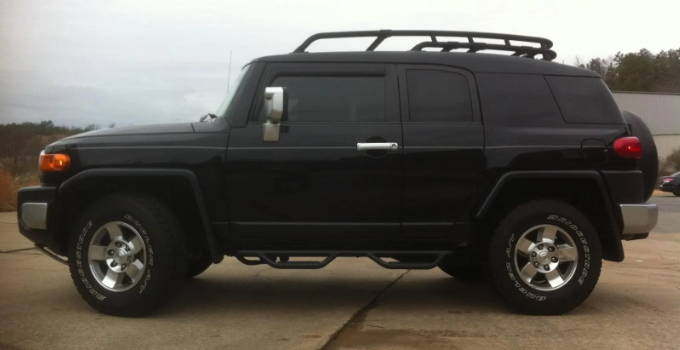 2008 FJ Cruiser
Type of Project: Full Cabin Install
Products Used: 85 Sq Ft of Spectrum Liquid Deadener (Floor/Doors/Ceiling/Cargo Area)
55 Sq Ft of Luxury Liner Pro Sound Barrier Material (Floor/Cargo Area)
22 Sq Ft of OverKIll Pro Closed Cell Foam (Doors)
32 Sq Ft of Heat Wave Pro Jute Thermal Insulation (Ceiling)
Accessories: Spray Adhesive (3 cans), Foil Tape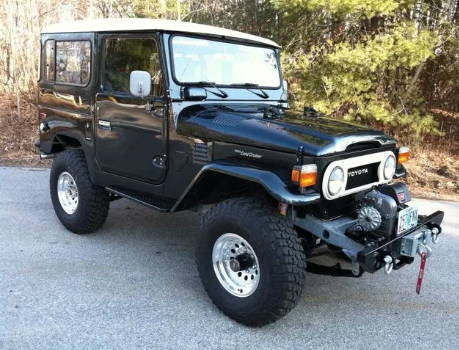 1976 FJ40
Type of Project: Full Jeep Sound Deadening Package
Products Used: 68 Sq Ft of Spectrum Liquid Deadener (Floor/Doors/Ceiling/Cargo Area)
45 Sq Ft of Luxury Liner Pro Sound Barrier Material (Floor/Cargo Area)
12 Sq Ft of OverKIll Pro Closed Cell Foam (Doors)
12 Sq Ft of Heat Wave Pro Jute Thermal Insulation (Ceiling)
Accessories: Spray Adhesive (2 cans), Spectrum Spray Gun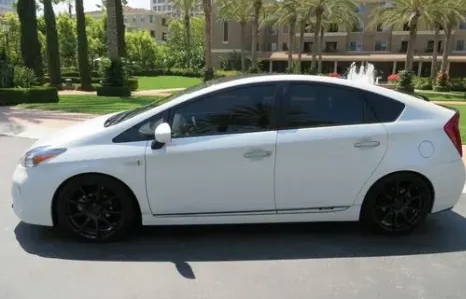 2012 prius
Type of Project: Mid Size Vehicle Soundproofing Package
Products Used: 55 Sq Ft of Damplifier Pro Deadener (Floor/Doors/Trunk)
45 Sq Ft of Luxury Liner Pro Sound Barrier Material (Floor/Trunk)
24 Sq Ft of Mega Zorbe Melamine Foam (Doors)
Accessories: Spray Adhesive (1 can), Wooden Roller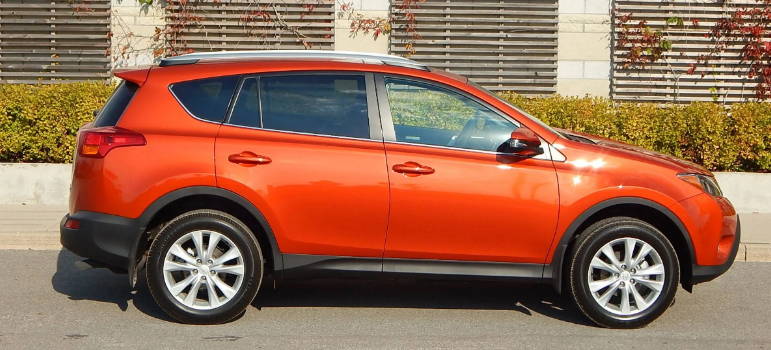 2015 RAv 4
Type of Project: Floors & Doors
Products Used: 62 Sq Ft of Damplifier Deadener (Floor/Doors)
44 Sq Ft of Luxury Liner Pro Sound Barrier Material (Floor)
19 Sq Ft of Over Kill Pro (Doors)
Accessories: Spray Adhesive (2 cans), Wooden Roller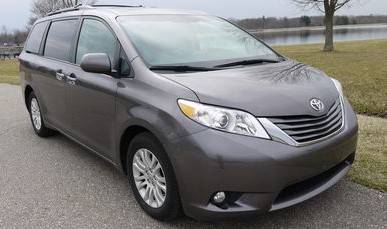 2013 sienna
Type of Project: Floor, Cargo Area, & Doors
Products Used: 98 Sq Ft of Damplifier Pro Deadener (Floor/Doors/Cargo Area)
66 Sq Ft of Luxury Liner Pro Sound Barrier Material (Floor)
32 Sq Ft of OverKill Pro Closed Cell Foam (Doors/Cargo Door)
Accessories: Spray Adhesive (3 cans), Wooden Roller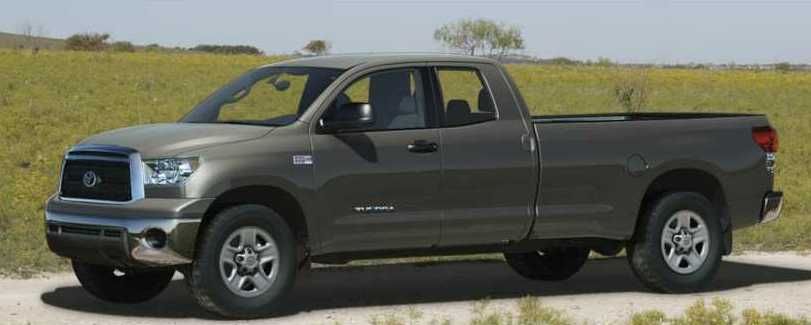 2012 tundra double cab
Type of Project: Full Cabin Soundproofing
Products Used: 75 Sq Ft of Damplifier Pro Deadener (Floor/Doors/Back Wall)
55 Sq Ft of Luxury Liner Pro Sound Barrier Material (Floor/Back Wall)
24 Sq Ft of Mega Zorbe Melamine Foam (Doors)
20 Sq Ft of Spectrum Liquid Sound Deadening (Wheel Wells)
Accessories: Spray Adhesive (2 cans), Wooden Roller, Spectrum Spray Gun